PASCOE UPDATE
22 May 2021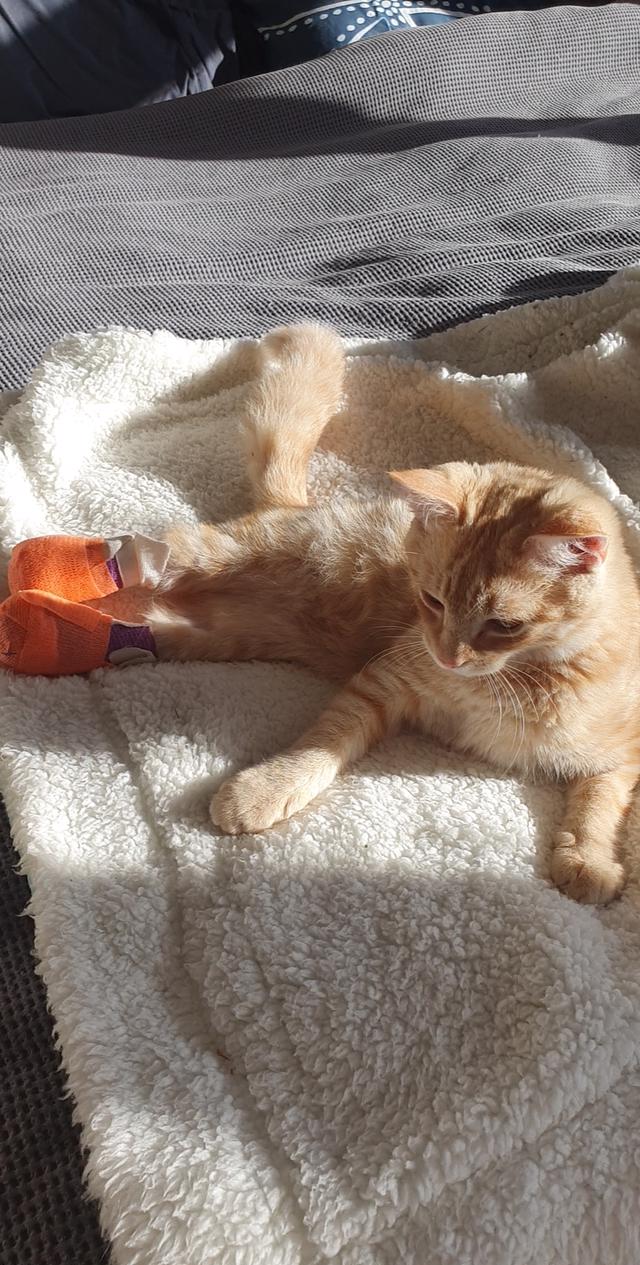 Hello Everyone,
We have been astonished at the amount of love and support we have been getting regarding Pascoe, the donations have been more then generous and have helped well and truly beyond. This has been a huge surprise to us on how many donations have come in and all the beautiful kind worlds. It's given us a few tears to know that there are some amazing people out there and that Pascoe has stolen the hearts of many not just us.
UPDATE on pascoe regarding his vet visits, he has improved hugely. His legs are healing beautifully and are looking so clean and the infection we are beating well so Pascoes future is looking very good for him he has been a very strong wee man and has incrediblely well we are so proud of him.
DONATION UPDATE: Pascoes vet bills will continue to keep going they have come down a little now to 60-80 a visit now due to him stopping pain killers as now he is old enough to have the anti-inflammatory and painkiller in one which is great. However the donations we have had are well and truly enough to help us help him for a long time we have a personal budget for Pascoe to as its been part of taking on a animal so with donations and our budget Pascoe is sorted for life thanks to so many of you out there words can't describe our appreciation.
Pascoe as one little kitten has stolen all of our hearts this has got me thinking there are so many kind people out there like cat protection, Spca and many others that help abused and injured animals but they do this with more then one animal and I couldn't imagine the way they must feel with what they see on causual daily bases and unfortunately there are people out there who think it's okay to hurt animals when it is not thats why we want to try help them so they can help all the many animals out there who go through the same as what pascoe has been though. We now would love to help pass on future donations to help many other animal abuse savers like us to cover food, medicine, surgery and all other requirements these poor animals need to give them the best chance in life. We belive animals don't have a voice to stand up for them selfs in abuse so we have to be there voice to help save them by helping these places cover some costs with donations that they can save more animals. We want to let all donations that are coming in now that are over what we hoped to help Pascoe that they will still be to support another animal. Pascoe and us are extreamly greatful and he is so Glad that he can help his wee animal friends like him out.
We will put up updates on here regarding details of all donations.
0 comments |
Login
to leave a comment