Exciting times at the Eco Lodge 29 April 2019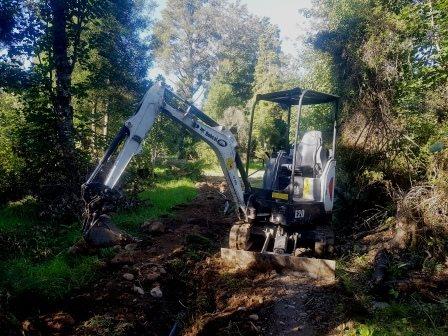 Exciting happens at the Eco Lodge ! Work has started on the water supply upgrades with digger on site last week and 300 metres of piping laid.
We are so grateful to the Proutings of Village Landscapes for the generous digger support and Alterno Foundation for their donation.
We'll keep posting updates as we progress the renovations work.
If you would like to help, we have a working bee this Saturday 4th May - check out the event on FB - pizza lunch supplied. Email us on funding@peelforestoutdoors.org.nz if you can join us & we'll make you a pizza!
0 comments | Login to leave a comment