We are all home and growing like superstars!
25 November 2018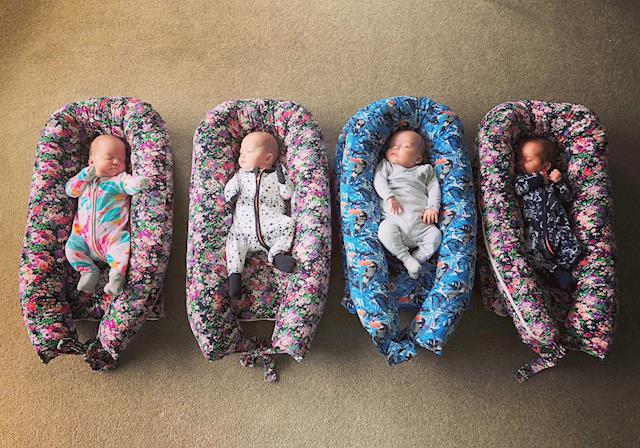 25 November 2018
Thank you to everyone who continues to support Josh, Kendall and their family of 5 with donations and well wishes. The difference you have made has been enormous.
It has been a busy few weeks since being transferred from NICU in Christchurch to Timaru Hospital. Indie and Quinn were the first to come home while Hudson stayed in hospital to keep Molly company while she put on more weight.
In a wonderful act of kindness and generosity, Wheeler Motor Company helped Josh, Kendall and their family out with a 10 seater van which has just enough room to fit 4 rear facing capsules, a car seat for Brooklyn and all the gear you need when you go out and about with a family of seven.
Last week, while Molly stayed in Timaru, Hudson travelled back up to Christchurch with the rest of the family for a double hernia repair. He handled it like a pro and the support once again from Ronald McDonald House in Christchurch and the staff at Christchurch Hospital was fantastic.
On Sunday 18th November at 13.5 weeks old (2.5 corrected), all four babies came home. In amongst a full on two day photo shoot and then a magazine appearance, there has been no time for Josh and Kendall to catch their breath - or many hours of sleep! It is wonderful to have all the babies home together and to be able to start to find a new normal.
Please share this page so we can continue to support the family.
0 comments |
Login
to leave a comment