Help protect Samoan children like Senerita 9 December 2019
Posted by: UNICEF New Zealand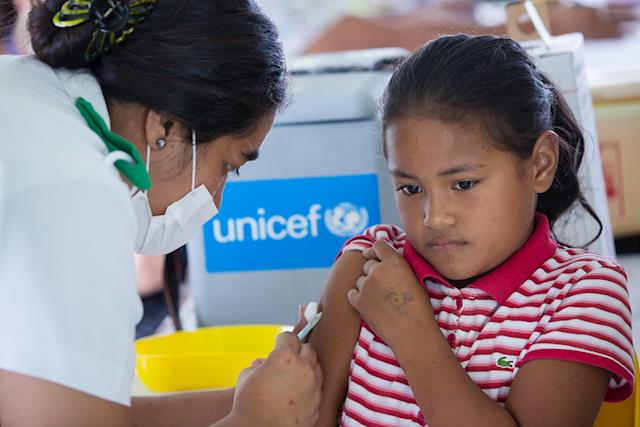 Nine-year-old Senerita receives a measles vaccination in Leauvaa Village, as part of a UNICEF-supported National Vaccination Campaign.
Behind her is a cold box bearing a UNICEF logo. Cold boxes play a vital role in maintaining the cold chain, a series of temperature controls necessary to maintain vaccine potency from manufacture through inoculation.
We won't stop until every child in Samoa is safe and protected from this dangerous and completely preventable disease.
0 comments | Login to leave a comment