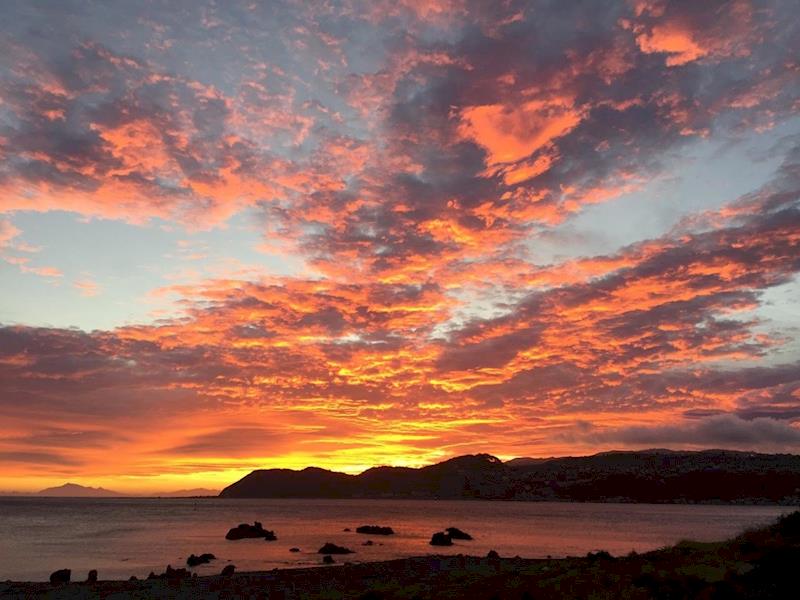 Stop The Proposed Wellington Airport Runway Extension
Help us stop the short-sighted, expensive and environmentally disastrous proposed extension of Wellington Airport's runway into Cook Strait.
Wellington International Airport Limited (WIAL), a private company, wants Wellington ratepayers and taxpayers to subsidise the extension of Wellington Airport's runway by 363 metres into the wild Cook Strait.
In an era of rapid climate change, fossil fuel divestment and rising sea levels, this proposal is short-sighted and environmentally irresponsible.
It's also a huge ripoff. WIAL is embarking on this proposal, despite opposition from airlines, the government and credible economists, in the hopes of expanding its asset base. It is basically getting Wellington ratepayers to foot the bill so it can privatise the profits and hike up fares for everyone. If this proposal goes ahead, it will be a giant example of corporate welfare. Our City Councillors will be gambling with our money without getting their facts straight.
This proposal simply doesn't stack up:
- there is no airline committed to fly here (and we just saw that we can already fly to Singapore - but only via Canberra and only when it's massively subsidised)
- we simply don't have the demand for 3 long-haul airports in such a small country
- the pilots say it is unsafe to fly here long-haul, without extending it much further which would be prohibitively expensive and fill in all of Moa Point
- all economists that looked at the airport's numbers say that the benefits will likely be NEGATIVE, and we'd get much more bang for our buck if we used the $150m of ratepayer money on making Wellington a more attractive and liveable city, or even if we'd just invest it in the bank.
So:
- if you don't want Wellington's traffic completely clogged up by huge numbers of truck movements for years during the construction period, and
- if you don't want to pour your cash into Infratil's pockets making all of our airfares more expensive, and
- if you think our marine and coastal environment, including Lyall Bay's surf, needs protection from developers and that we should be more smart about climate change,
then please donate to help us stop this foolish project. It's going to be nothing but an expensive White Elephant despoiling our taonga, the South Coast.
The money donated will be used on experts and lawyers to oppose the runway extension proposal in the Environment Court.
Guardians of the Bays' involvement (page creator)
I am part of a coalition of individuals and groups opposed to the proposed Wellington Airport runway extension.
About us
Guardians of the Bays is a broad-based residents' group opposed to the proposal to extend the runway at Wellington International Airport (WIAL). We do not believe in corporate welfare for a multi-national billion-dollar company, who themselves say that the extension is not economic. We do believe that the social, cultural and environmental costs the extension would impose on Wellington residents and the South Coast and its users are too high.
Other page links
---
Latest update
Strong Case Against Wellington Airport Runway Extension Presented At Information Evening 21 June 2016
Posted by: Guardians of the Bays
Opposition to the proposed runway extension is growing if attendance at the recent Guardians of the Bays information evening is anything to go by. A diverse range of groups, from business, community, recreational and environmental organisations are asking questions to peel away the public relations spin around the ill-conceived, expensive airport extension proposal.
Groups as diverse as Forest & Bird; various Residents' Associations; Wellington businesses; Save the Basin; the Surfbreak Protection Society; Hue te Taka Society; OraTaiao: The NZ Climate & Health Council; the Wellington Underwater Club; 350.org and the Green Party, to name a few, were represented at last week's meeting. It quickly became clear that everyone present was deeply concerned at the spin being put out by the airport company, and the potential cost it will have to ratepayers and taxpayers, and of course to the beautiful Wellington south coast.
The meeting was MCed by Bishop Richard Randerson, who has national standing for his work in faith-based and place-based communities. He made it clear that an airport extension does not make Wellington more progressive, particularly when the ratepayers and taxpayers are being asked to subsidise one of New Zealand's wealthiest companies.
Dr Sea Rotmann, co-Chair of the Guardians of The Bays, outlined the group's main areas of opposition in her presentation, which you can see on the Guardians of the Bays website at http://guardiansofthebays.org.nz/blog-more-and-more-wellingtonians-are-becoming-concerned-about-the-proposed-airport-extension
---
Latest donations

Jan Maddock
on 03 Dec 2017
We are totally opposed to the airport extension. Justin Lester I will never vote for you again or any Councillor who supports this environmentally and financially disastrous project. Shame on you Wellington City Council.

Guest Donor
on 10 Jul 2017

Guest Donor
on 23 Mar 2017

Guest Donor
on 22 Mar 2017

Julia Hennessy
on 07 Mar 2017
Thank you for all the hard work on challenging this.
---
Who's involved?
---
Page Moderated
The page has been checked by our team to make sure it complies with our terms and conditions.
---
Want to get in touch with Guardians of the Bays?
Ask a question here
---
Any concerns?
Report this page
---
This page was created on 3 Mar 2016 and closed on 31 Dec 2017.