Day 2 of Liver Transplant Assessment and Vaccinations.. 📚💉 6 August 2020
Posted by: Alesha Davis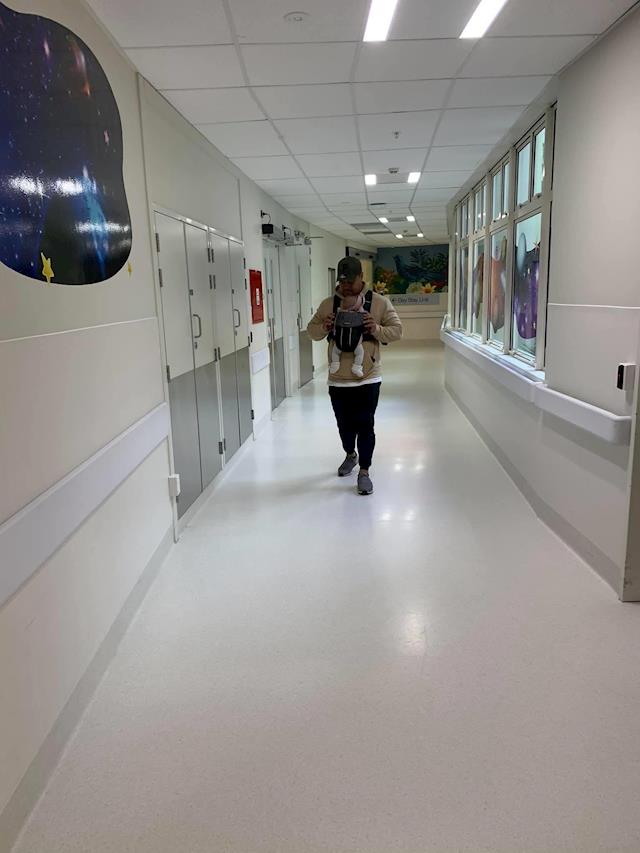 Well today we discussed all about Complications with a liver transplant surgery... Now that we've got that out the way we're starting to feel a lot less stressed about it all!!!
Of course it was scary hearing all those risks and complications that can happen... but we keep reminding ourselves there's risks with everything in life and not only that they have to tell us every worst case scenario but in hope nothing like that will never happen!! However we can't be oblivious to it either...
But hay... we can cross the road and be hit by a bus too but we have to know the worst outcomes ... doesn't mean it's going to happen 🤞🏽
Trying to keep that positive thinking up and remembering the benefits too of the surgery for Sophia 🌟
We also found out that if she was to have the surgery she would slowly be weaned to longer periods of times of feeds and it'll be normalised over time like us... and not every 3-4hours through a 24hour period.. that was a big bonus for us to hear cause we may be able to eventually get sleep again... 🤣 💤
We also found out she'd be able to eat a semi normal diet, she would still have some small protein restrictions but nothing like she does now. 🍗 🍴
Sophia also was assessed from the developmental team this morning as part of her assessment.
Which was the Occupational Therapist (OT), Physio and Speech Language Therapist (SLT)
And of course Sophia turned into this shy little girl and didn't once make a noise while they were assessing her and wouldn't crack any smiles to them 🤦🏼‍♀️
But overall they were really happy with her development so far for everything she's been through, there was a few things they will keep an eye on.
Sophia is a little delayed with her progress with some things like being able to pick things up or hold things, being able to hold her upper body and head strong but they've given us some really useful tips to help strengthen these things and practice with her. 💪🏽
Of course they also spoke to us about Sophia's feeding plans and how we've been coping with it all and the feeding pump... of course I balled my eyes out like a baby as it's such a touchy subject with me but the SLT was really supportive and very positive in thinking Sophia could do really well once she hits solids but that's another day ahead... that we will just keep praying for 🙏🏼
Then Sophia had her 3month vaccines this afternoon, she had to have an extra one to prepare her body incase she has a liver transplant in the future to give her that extra support from any other nasty diseases. 💞
Sophia had a really good day overall and handled everything like a trooper as usual, we're so lucky she's so cruisy with everything and has to just go with the flow. 🤍
Our next assessment day is next Tuesday in which Sophia will be admitted into hospital for the day/night as she has a CT scan booked under a GA.
So we ask please if you can keep her in your thoughts and prayers on Tuesday for her small procedure and that it all goes well. 🙏🏼🤞🏽
We will continue to keep you all updated and thanks for everyone following Sophia's and our journey and for always keeping her in your prayers and thoughts 💞🌸
#sophiathebrave
0 comments | Login to leave a comment | Share this update