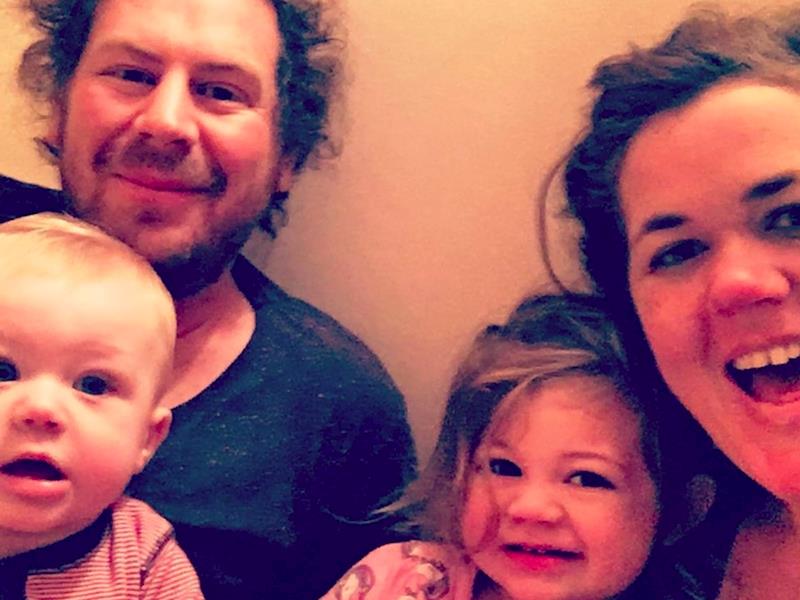 Supporting Chris, Emma, Stevie and Tom.
To support Chris and his family as he battles colorectal cancer.
Auckland
For The Purchase family – Chris (the cool surfer kiwi dad), Emma (the multitasking, strong and humble warrior), Stevie (the determined leader, she knows what she wants), and Tom (the sweet boy with the biggest smile).
In 2018, Chris was diagnosed with colorectal cancer at just 37, when his daughter Stevie was a little over a year old and Emma was 16 weeks pregnant with Tom. The devastating news hit everyone hard, fortunately he was able to promptly start radiotherapy and chemotherapy. For a time this seemed to help, but recently the cancer has spread and Chris is now undergoing more intensive radiotherapy and chemotherapy.
Part of this therapy includes an unfunded drug treatment, and finding the money to pay for this potentially life-saving treatment places the young family under more pressure than anyone should have to endure. That's why we are asking for help.
The cost of the recommended treatment is $20,000, plus administering costs. This will become clearer as they get more information.
You can give as much as you can and want. Please leave a message if you would like to share some words with them. Two other fundraisers have taken place recently for Chris and the family to take a holiday, thank you for those who have already given, they now have these funds and will be having a holiday in Tawharanui this summer.
Thank you, and aroha nui
Andrew Rankin's involvement (page creator)
Chris Purchase is my good friend, he is 38, married to Emma and has two young children. He has colorectal cancer that has spread to other parts of his body. This fundraiser is for both potential treatments they are looking at and to support them.
Use of funds
The money is for un-funded drugs to treat Chris' cancer, this is if they go ahead with this option, but we hope that it will also help support his family as Chris is unable to work.
---
Latest update
Update from Emma 24 November 2019
Posted by: Andrew Rankin
Hi all, here is an update from Emma,
Hello lovely generous friends! I thought I should give you all an update on what's been going on with us as it's been a while.
Chris got out of hospital just over 2 weeks ago. He was in hospital for almost a month so life has been pretty tough for all of us 😑
He had been having a few issues with his tummy and was in hospital for a few nights after a bowel obstruction. They put a stent in to open up the blockage and Chris came home in the hopes things would settle down. However things didn't settle and a few days later he went back into hospital with similar symptoms thinking he'd be in there overnight.
Unfortunately as it turned out they couldn't just unblock his bowel like we hoped as the blockage was being caused by the tumour. So the very next day with very little time to think about it Chris had what turned out to be a really long and complicated operation. He now has a permanent stoma.
After the operation Chris's bowel went into a state of shock and stopped working (pretty normal for this type of op it's called ileus) and as it was frozen for almost 3 weeks it meant Chris was fed intravenously while he patiently waited for things to start up again. A diet of ice chips and coffee are a great way to lose a few kg...
A couple of weeks prior to him being admitted he found out that his sore neck he had been having trouble with for months (which came on after he tweaked it surfing) and was told by all the doctors was just a muscle strain, turned out to be cancer and a fracture in his c2 vertebrae... so also during his stay he endured 10 rounds of radiotherapy. This wiped his taste buds and he's only just starting to taste food again.
Chris was not a well man and there were plenty of times I was shit scared. Shit scared because all I could think about was our kids not having their dad around anymore. Shit as hell scared because I'm in no way ready to be raising our kids on our own and shit f@#%ing scared because Chris has so much more to do, like go for another surf, take a trip to Bali and clean my car...
He's home now and he's getting stronger and regaining the energy to not only have his most excellent sense of humour back(...) but to have another go at doing what he has to do to shrink the cancer. He's not quite strong enough to get back onto chemo (that's happening in another two weeks) but since he's been home he's had 2 rounds of Cetuximab. So far those two rounds have cost around $17,000 which means we need to keep raising money.
It's amazing the amount that's been raised but we so desperately need more.
Please share our give a little page around, tell your really rich mates that their generosity would mean the world to us.
Stevie and Tom, are only 3 and 1, they need their dad, I need their dad.
Lots of love xxx
---
Latest donations
---
Who's involved?

Created by Andrew Rankin

---
Page Moderated
The page has been checked by our team to make sure it complies with our terms and conditions.
---
Got a question for the page owner?
Ask one here
---
Any concerns?
Report this page
---
This page was created on 16 Sep 2019 and closed on 8 Apr 2020.