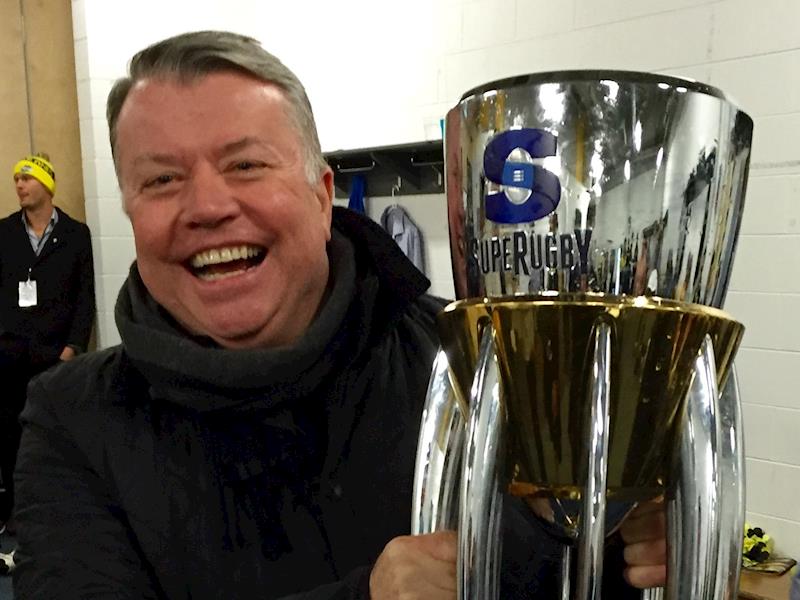 Tim Mac needs your help
Tim has been putting in an incredible, dignified and determined fight for the last few years. Now he needs your help to continue that fight
Tim is really sick.
We all know that, of course.
But over the past couple of years, Tim's treatment, his optimism, his energy, and his extraordinary attitude towards life have allowed us to hope he wasn't as sick as we all feared.
Tim was on a great immunotherapy drug, Nivolumab, and it was working to hold his cancer at bay. Every time we saw him, he'd change the subject from himself and ask after us instead, and he'd absolutely make us believe there was nothing to worry about.
But then the Nivolumab had a rare side-effect. Tim developed auto-immune mediated hepatitis, attacking his liver and putting him at serious risk. He had to come off the Nivolumab, which had been doing such good work, and undertake an intensive course of steroids to rescue his liver.
Tim's now not on any form of cancer treatment at all, and he needs to be.
Meanwhile, the pain from Tim's tumours has worsened and worsened, and on the 29th of July it became so severe that Tim was admitted to Mercy Hospice for around-the-clock pain management.
It's been a really tough few weeks.
But there is a replacement drug for Nivolumab. It's called Axitinib (also known as Inlyta), and it's demonstrated a statistically significant improvement in PFS (Progression Free Survival) in the increasingly large number of patients receiving it.
That's really good news. And Tim can get this drug, but it's not funded and it's expensive – anywhere between $7,000 and $9,000 a month.
Which is why we've set up this page.
We want to help Tim, Catherine and Clementine pay for that treatment.
But more than that, in a really heartfelt and meaningful way, we want to send Tim our love. We want to show Tim what he means to us. We want to thank him for his friendship and for all the times he's made us laugh, or given a damn about us, or made us feel better if things weren't going so well.
This is a get-well card with a beautiful difference - not only will it help Tim, Catherine and Clementine to pay for the treatment Tim so desperately needs, it's a way of showing Tim we're here for him, and we're with him, and we're truly in his corner.
All of the money will go towards Tim's treatment for as long as that treatment lasts.
But cancer isn't only about drugs, it's about support and belief and hope. By being here, and being part of this, you're seriously contributing to that, too.
On behalf of everyone who knows and loves Tim, thank you.
Anna Bowtell's involvement (page creator)
Work colleague and friend.
Use of funds
All funds will go directly to funding the medication required to sustain Tim's health.
---
Latest update
New treatment opportunities- new locations! 4 March 2019
Posted by: Anna Bowtell
Hi everyone,
Hoping this update finds all of you, your family and friends doing really well and the New Year of 2019 has kicked off in the right direction?
You haven't seen much of me since the middle of last year because unfortunately the treatment line you all so generously supported me accessing in 2017 began to become not as efficacious as we all desired in 2018.
Therefore I have had to make a major decision as to what next.
As many of you know I am fortunate enough to be treated by the fabulous oncology team at Johns Hopkins in Baltimore, Maryland. These wonderful doctors recommended I try a new drug called Cabometyx which has shown promising results in metastic renal cancer patients. However in order to access the drug and to be closer to my medical team I made the decision to be based in the USA for treatment. I am currently living on savings and money raised through this site after funding the drug I required back in 2017.
To give you insight as to what that means and to how I see myself as an outlier. Toward the end of this year I will have been living with this disease for 5 years. The overall survival rates for those diagnosed with my disease clear cell renal cell cancer aka kidney cancer that has now spread to other parts of the body beyond the original site is a mere 8%. So just to be in that club is a great achievement. I really seek to extend beyond that . I take this one day at a time as I do not wish to get too far ahead of myself or appear over confident. You must respect the challenges and issues you endure as the side effects are really tough, actually brutal on this drug. You can not count on one day being the same as the next. Yet you need to be thankful for every day regardless of what that day may look like. As I have said many times before " it's not what you've got. It's what you do with what you've got". My purpose in life is singular and strong in that it is purely about living to celebrate life with Catherine and Clementine. 
So I trust this paints an accurate picture of where I am at presently. Thanks again for your support in the past and support I hope I may be able to seek again in the future?
On behalf of the family we sincerely thank you and send our love. Arohanui and we just always want you to know we say thank you and give thanks for having you in our lives, so I may continue to live mine.
Tim.
---
Latest donations
---
Who's involved?


---
Page Moderated
The page has been checked by our team to make sure it complies with our terms and conditions.
---
Got a question for the page owner?
Ask one here
---
Any concerns?
Report this page
---
This page was created on 22 Aug 2017 and closed on 31 Aug 2018.