Drop Your Boss Postponed
21 October 2021
Posted by: Graeme Dingle Foundation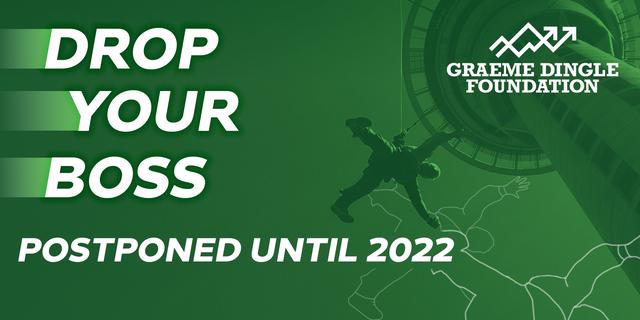 With the ongoing restrictions of Level 3 in Auckland we have had to make the tough call to postpone Drop Your Boss for this year. We thank you all for your understanding and for sticking with us as we've navigated these challenges. With not being able to run this event in 2021, the intent is to make next years the BIGGEST and BEST event we've ever had!!
We are aiming for March, however will confirm exact dates nearer the end of this year.
For those who have made a donation to this event - thank you. Your droppers have not been let off the hook, they've just been given extra time! If you have any queries in relation to this, please feel free to email me monique.sanna@dinglefoundation.org.nz
Thank you for your support. We very much look forward to enjoying this event with you in the proper style it deserves in 2022!
0 comments |
Login
to leave a comment