On the Roof of Africa! 9 March 2019
Posted by: Peter Hiemstra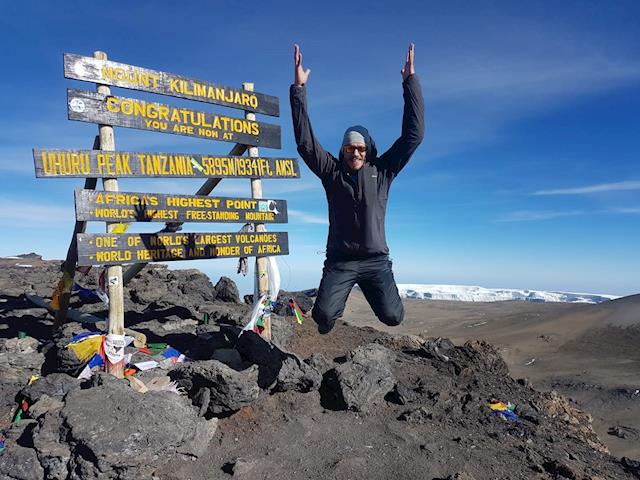 Second and final challenge completed!
I reached the top of Mt Kilimanjaro (the 'Roof of Africa') at 8:25am local time on the 7th of March (yesterday).
Without any real opportunity to acclimatise to the altitude the final push to the top was very gruelling over the first few hours (we set off at midnight), but I felt very good the remaining 2/3rds of the climb to the top.
Just back in Mosh at hotel after a final 19km day. I'm on safari now, so more soon...
1 comment | Login to leave a comment | Share this update
Congratulations Peter. You deserve a holiday!

Jill