CYCLING MISSION ACCOMPLISHED!
22 December 2021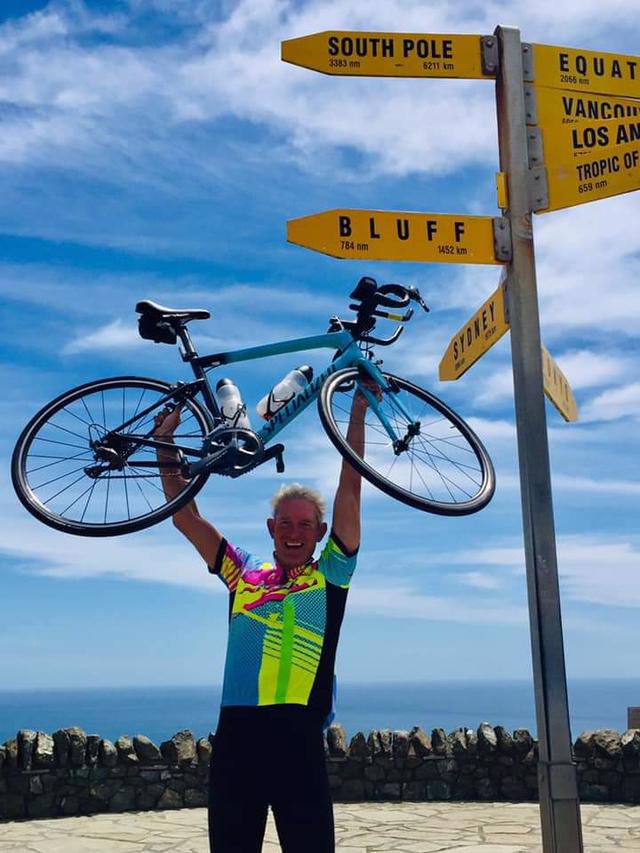 Bluff to Cape Reinga Stage 26: Karikari Peninsula to Cape Reinga.
Song of the day: "Heaven" - Bryan Adams
I made it! 8 weeks, 4000km, 160 hours of pedalling, and 4 times the height of Mt Everest.
Weirdly, I near sprinted that last hundred metres into my wife Annie's arms at Cape Reinga It was pretty emotional! Then we popped a bottle of bubbly at Cape Reinga lighthouse. Job done.
Back on Monday 25th October I turned the pedal for the first time. As the saying goes, "every journey starts with a single step"...or pedal stroke as the case may be. Since then I've turned the pedal over 750,000 times. Man that's a lot.
Some were easy (downhill, tailwind), some were hard (like today's 14% gradient to the finish line). But unlike kids with critical illnesses, my journey is over. That's why it has been so special to support the Make-A-Wish Foundation, and their mission to fulfil wishes of children with life threatening illnesses.
So how do I feel? One word. Gratitude.
Gratitude that I've been fit and healthy throughout the trip. Gratitude for the donations from almost 200 generous people in support of Make-A-Wish. Gratitude to the tens of thousands of courteous motorists encountering this crazy lone cyclist. Gratitude for the amazing campgrounds along the way which made our stays so welcome (and especially for the long, hot showers). Gratitude for the amazing team at Make-A-Wish who provided no end of encouragement and inspiration. Gratitude that in these 'COVID times' we were able to complete the journey, even with a few bumps along the way. Gratitude to the radio stations and newspapers around New Zealand for giving the journey and Make-A-Wish such great profile. And gratitude that we live in such a beautiful, unspoiled country which provides such an awe inspiring backdrop for cycling.
But more than anything, GRATITUDE for how my amazing wife Annie has supported me on this incredible mission. In reality, I did the easy bit while you organised our lives each day AND looked after Sophie, Charlie and Sam.
If you've followed my daily blog you'll have seen I have a 'Song of the Day'. The last three have been "Stairway To Heaven", "Knockin' on Heaven's Door", and today, "Heaven".
We are blessed.
Fundraising total: $22,770
Wow, wow, wow David! What an achievement for you and the whole family - and what an experience as well. Well done and massive congratulations for going out and 'just doing it'.