With over 3 million users in NZ Facebook is a powerful platform for reaching people. You can post links and tell people about your Givealittle page on your Facebook account timeline, but you may also want to consider a dedicated Facebook - this allows you to tell you story over time and keep people engaged with your fundraising.
If you already have a Facebook account it's easy to create a Facebook page. Then you can link to Facebook from Givealitte; and to Givealittle from Facebook.
To set up a Facebook page
Choose the Community or public figure Page type.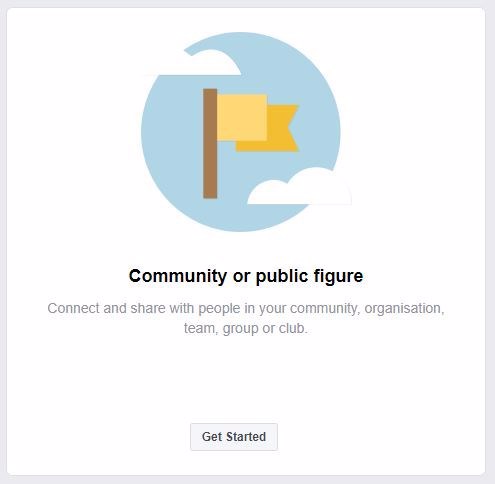 Then just follow the prompts to get set up.
Now post a link from your Facebook page to Givealittle
This is easy peasy. Just copy the URL for your page and put it on your Facebook page.
Then link from your Givealittle page to your Facebook one
Once you've created your Facebook page, put a link on your Givealittle one so that people can find your story on Facebook after looking at your Givealittle page!
When creating or editing your Givealittle page there is a section called Links.

Here you can add the URL for your Facebook page (and other social media or websites).
Once you've added it, it'll display below the Donor Confidence Key on your page.