Helping Gherkin 7 July 2019
Posted by: Black Sheep Animal Sanctuary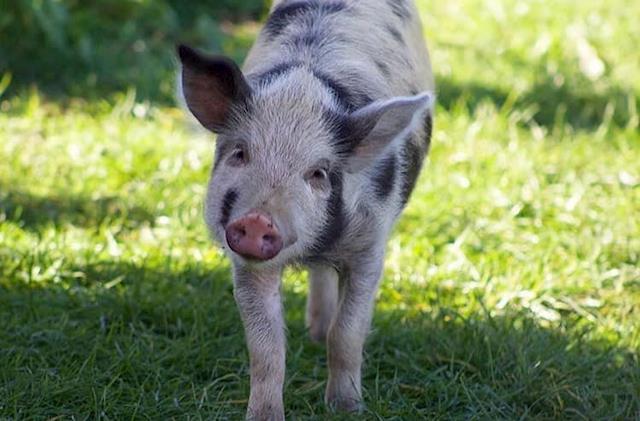 Many of you have met our cheeky pig Gherkin, who was found as a tiny piglet, alone and disoriented by the roadside in December 2017. A lively and mischievous soul, he quickly grew into a playful young adult.
Recently Gherkin started experiencing seizures, which is very distressing. Despite multiple vet visits, x-rays, and pain and anti-inflammatory medications, we still don't have a definitive answer as to why he is unwell. We are determined to explore every avenue we can to protect his health, and thus we are planning to send him for a CT scan at Massey University. Unfortunately this comes with a significant cost at a time when winter feed bills are high.
You can help Gherkin by donating through Givealittle. Please just remember to reference 'Gherkin' when making a donation. Any contribution helps, no matter how small.
Thank you so much for your support. We'll be posting another update soon to let you know about Gherkin's progress. If you don't already receive our newsletter, please do sign up for it to get animal news, photographs, and invitations to sanctuary open days!
0 comments | Login to leave a comment | Share this update