COVID Response
2 April 2022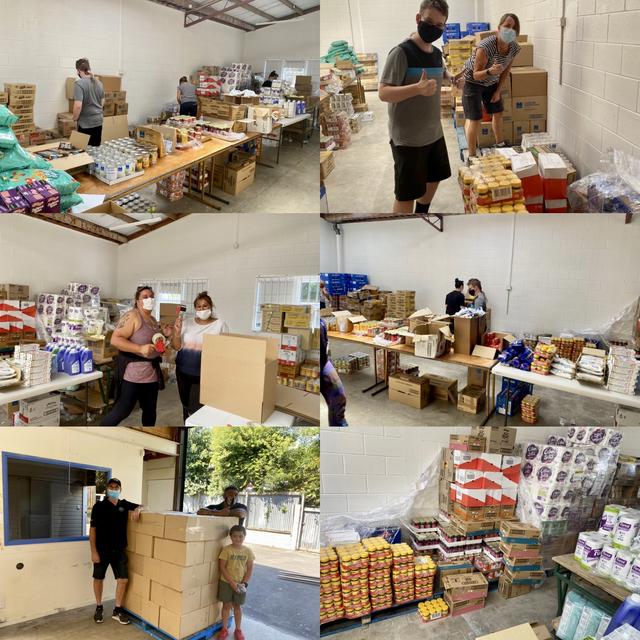 Good Neighbour has been helping since January 2022 to support people effected with COVID or self isolating with emergency food parcels. We had two weeks to set up a whole new system and premises to support the response and what started as small volumes of food parcels each week being needed, has grown to an average of about 220 food parcels each week being made up and delivered to people in our community. In the last week alone we had 271 households including several large households some with 19 people in them requiring support.
To be able to do this we have a team of 30 volunteers coming in each week specifically to support this new response. They come in to sort food and make up emergency food parcels. We have had amazing support from local community agencies and businesses who have been willing to send staff along to lend a hand. We are very grateful for all their support to Good Neighbour and the community.
We are fortunate to have two talented chefs and a team of kitchen volunteers who have also been able to respond to the needs of the community with home cooked meals made in our kitchen. They have been making 1000kg a week of bulk food which is 3000 meals ready to heat and eat. They have been well received in the community by people who are not feeling well enough to cook for themselves.
As an organization we have experienced some disruption in our volunteer numbers as people are effected by COVID, but we are very fortunate to have a great list of volunteer reserves in the wings who are willing to step up at short notice when needed. We never know what each day will bring or who may be affected. It's been vital to our operations to have great volunteers to rely on.
0 comments |
Login
to leave a comment