Help us to help the children in need 17 July 2015
Posted by: Grandparents Raising Grandchildren Trust New Zealand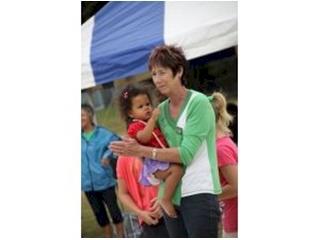 It is a little known fact that thousands of grandparents in New Zealand have to give up their retirement and hold the hand of a small traumatised grandchild, because their parents can't or won't care for them safely.
Did you know that over 42% of children end up in grandparent care because of their parent's drug abuse alone. Other causes include violence, sexual and physical abuse, neglect and mental illness.
More than 64% of these children have previously been in their mother's sole care and over 80% of them are under 5 years old when their grandparents take them on, with a third of them babies under a year old!
Did you know that over 52% of them have physical problems and disabilities. 67% of them have both physical and psychological disabilities. Can you imagine how hard it must be for a grandparent on a pension facing the rest of their years caring for children with disabilities such as Foetal Alcohol Syndrome, ADHD, Autism, Aspergers, Asthma, attachment disorder and more? *
They do this on limited incomes with no extra financial help to cover specialist, medical and professional costs for treating their grandchildren's needs. If they were foster carers all of those costs would be covered by the State.
Would you be willing to help us to help the children?
GRG Trust is working hard to provide much needed field officer and outreach support services, education, guidance and advocacy for their caregivers.
With your help we can and do make a difference to the life of a child in need.
[*https://secure.zeald.com/site/grg/GRG%202009%20Research%20Report%20-%20A%20view%20over%20time.pdf]
0 comments | Login to leave a comment