Change lives for the cost of a coffee, a movie ticket or a bottle of wine 7 August 2015
Posted by: Insight Endometriosis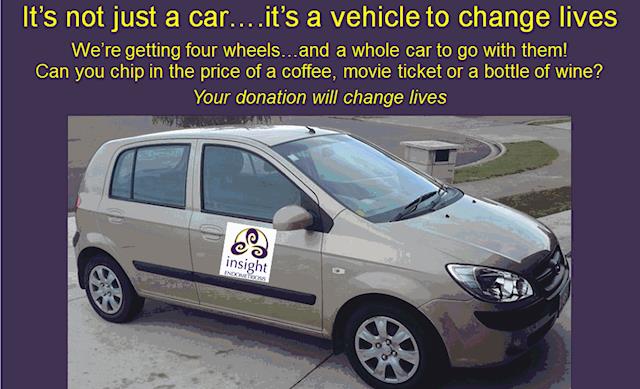 We've launched an appeal for a car, to better enable us to change lives of local women, teen girls and their families and raise awareness at schools, church groups, community organisations and workplaces.
We have secured most of the funds needed and seek community support for the balance. Please help us help others!
Insight Endometriosis ensures women, teen girls and their families aren't left facing a significant health condition in isolation. Through community support, quality information and raised awareness, we have changed lives every day since 1999.
Help change lives by supporting our appeal. Donations of $5 or more attract a tax credit, and as you know through Give-A-Little are fee-free, so every dollar you gift directly supports this cause.
Thank so much for your help. Every dollar makes a difference.
- Annette Evans
Manager/Educator
0 comments | Login to leave a comment | Share this update