Launch
16 December 2014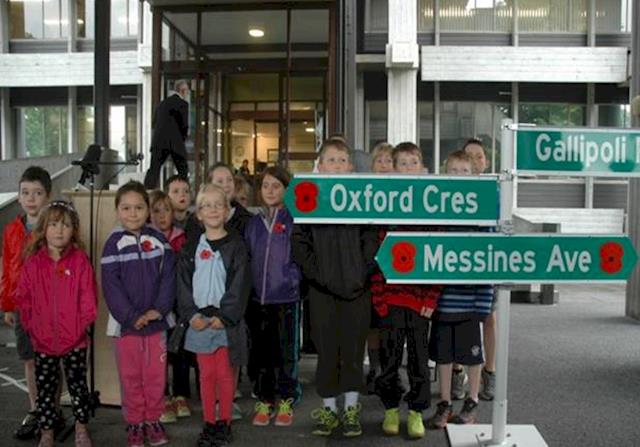 Poppy Places Trust was launched at Upper Hutt on Remembrance Day, 11 November 2014.
Signs for Gallipoli Rd, Messines Ave and a "much less understood" Oxford Crescent were unveiled by RSA vice-president Bob 'Bukit' Hill. Oxford Crescent was named after a type of military aircraft used in the training of NZ aircrews in WW2.
"I am especially pleased there are (Oxford Crescent) school children here today because everything we are doing is about children and their future lives" said Trust chariman Terry McBeth.
0 comments |
Login
to leave a comment