Revisiting Cunning Little Vixen and Looking Ahead
21 March 2022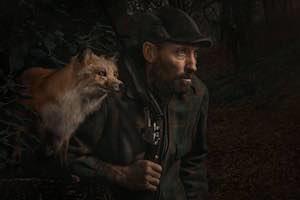 Covid once again chose not to cooperate with our plans to deliver opera in 2022, resulting in the disappointing cancellation of our Magic Flutes season. Despite the many disruptions to our annual programming, we remain optimistic that artistic experiences will make their grand return in 2022! Provided the government's recent decision around framework changes and borders opening, we feel hopeful that staging opera will once again be achievable in the coming months.
Bearing this in mind, we are delighted to announce that Festival Opera will revisit its previously cancelled season of The Cunning Little Vixen, now scheduled to take place in collaboration with the Hawke's Bay Arts Festival this July. All PPV cohorts including Graduates, Seniors and Juniors will take part in the production under the direction of acclaimed Scottish Director John L Wilkie and Conductor Jose Aparicio.
Keep a close eye on the Festival Opera and Project Prima Volta Facebook pages for onsale dates and more event insights!
0 comments |
Login
to leave a comment