We read the Dominion Post each weekday morning. 27 November 2017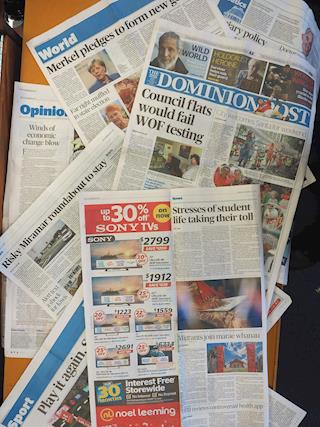 We read the Dominion Post every weekday at 9.30am (with a repeat at 5.30pm), with World News at 11.30am (repeated at 7.00pm), and further readings at 2.30pm (repeated at 7.30pm).
Sport and Racing is read on Monday and Friday afternoons at 12.30pm (repeated at 6.30pm).
Tune to 1602 AM or 107.3 FM, or listen to the live stream by following this link:
http://player.wizz.co.nz/radioreading/
If you miss the broadcast, the podcasts of the 9.30am and the 2.30pm readings will be available on our website: http://radioreading.nz after 5.00pm.
0 comments | Login to leave a comment