The slip on the ridge
30 March 2022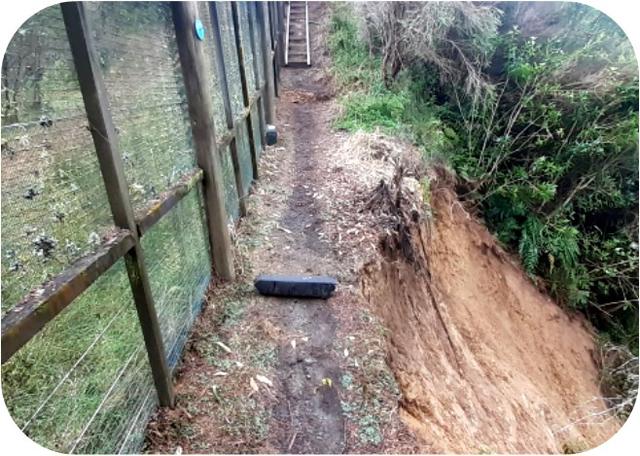 A weekend of torrential rain resulted in a huge slip on O'Connors Gully, close to the fence and on the Ridge Track. This slip posed an imminent risk to the fence platform, which is our #1 defense against pest invasion.
A quick response from Trustees, staff, Eltham Construction and Beck Helicopters (totaling over 80 hours labour), saw a retaining wall built. This quick action prevented that possibility of further damage in the next rain event a few days later.
We are really fortunate to have this high level of support from our community. You guys rock!!!
0 comments |
Login
to leave a comment