EMERGENCY: Deadly Earthquake and Tsunami in Indonesia 4 October 2018
Posted by: ShelterBox New Zealand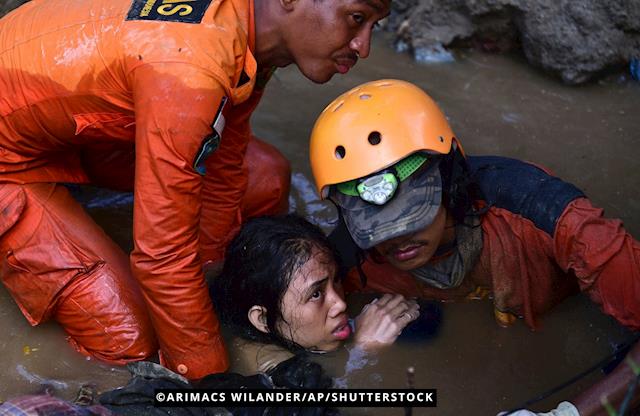 On Friday 28 September, the people of Sulawesi looked on in horror as giant waves crashed onto their shores.
First the island was hit by a 7.5 magnitude earthquake. Then a tsunami tore through the region, flattening everything in its path and turning thousands of homes to rubble.
Families have been left devastated as they struggle with the catastrophic aftermath. Thousands are still searching for lost family members, whilst also enduring landslides and power outages.
The disaster has caused the displacement of around 42,000 people and the death of 1,200, and these numbers are expected to rise.
We're sending a response team to understand how we can help Sulawesi families who have lost everything. But our resources are limited after an unprecedented stream of disasters this year.
Right now, our teams are stretched across the globe, responding to natural disasters in the Philippines and Kenya, as well as operating in Syria, Iraq, the Lake Chad Basin and Somalia.
We rely on our incredible supporters to fund our vital work providing shelter in times of disaster. We're impatient to respond – wherever we're needed in the world – but we need your help.
0 comments | Login to leave a comment