VINNIES CONTINUE TO WORK WITH THE SURGE OF DEMAND 24 July 2020
Posted by: Society of St Vincent de Paul East Auckland Area Council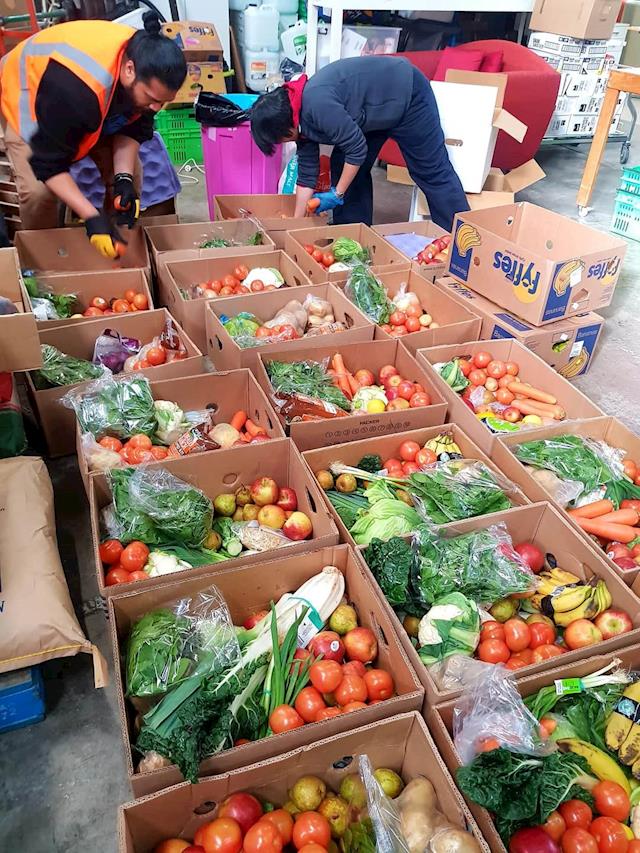 It is the end of July now and Vinnies Auckland have responded to well over 12,000 referrals/requests for food-boxes. These are still unprecedented times. The demand for food peaked during the COVID19 Lockdown at around 1000 boxes per week and now they are currently processing an average of 500 referrals for food parcels per week.
Each family food parcel contains = 1 box of dry goods, 1 box of fresh produce and bread and finally a box of frozen meat, dairy and vegetables. Each food parcel is valued at around $100.
The largest demand of food parcels comes from those affected most by job losses, Pasifika and Maori families, solo parents, those who are mentally and physically unwell, those who are lower income earners, beneficiaries, and also the elderly.
The Society is grateful for the assistance of the Civil Defense Emergency Management and the ongoing and faithful assistance from Kiwi Harvest and Citymission for the extra supplies of bulk produce that has saved alot of funds and ensure the nutritionally quality of the food being delivered to families.
It is a miracle that Vinnies Auckland is still able to process 500 parcels each week. Enabling this miracle are the
1. Generous donors on this Givealittle page and friends of Vinnies to support us each year.
2. Wonderful volunteer youth groups and organisations that have rostered on every weekend to pack and process the parcels.
3. The amazing Essential Service volunteers who still continue to deliver food parcels and also help out at the Centre.
The Society will continue to be faithful in carrying out this work for as long as they are able.
0 comments | Login to leave a comment | Share this update