20th Anniversary celebrations + "Growth Board" 17 October 2018
Posted by: West Auckland Mental Health Support Trust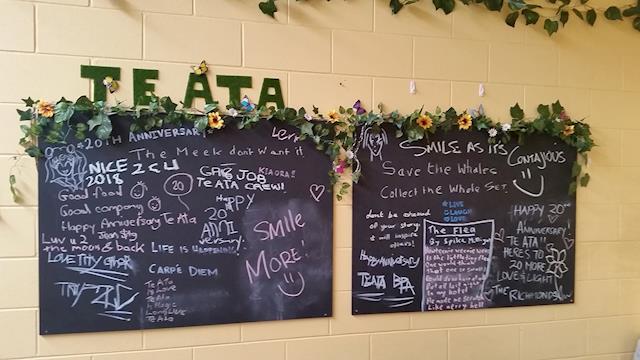 Thank you so much to those who have donated so far, because of you, we were able to partially finance some of our 20th-anniversary party for Te Ata.
And we were also able to pay for a community chalkboard. "The growth board" is a space for members to inspire others and be creative in our shared downstairs area.
It has already had an immediate impact on the environment of the centre and many members have left their mark on it. The theme came from the vibe of our centre, it is a place to connect, to feel safe, validated and to grow in our journeys. It was also themed to coincide with this year's Mental health awareness theme "Let nature in".
Thank you again on behalf of all the centre members, staff and the board of trustees for donating to make this possible!
Our next goals are to get new furniture to see us through another 20 years. Updates for that will be posted once we have achieved this!
0 comments | Login to leave a comment