HELP GARRICK TO CHASE HIS BASKETBALL DREAMS TO THE US
I am a young basketballer, pursuing my dreams of professional basketball & I've been accepted into a top training facility in the States.
About me:
Hi my name is Garrick Knight, I am a 19 year old Maori/Pakeha boy from West Auckland, New Zealand. Basketball is my passion, I love everything about it from lacing up my shoes, playing on the court, to teaching/coaching & motivating players to get better. I am a 5'10 (178cm) point guard who leads my teams with my relentless but agile scoring & play making abilities.
Where it all began:
I've excelled in sports my entire life, but my passion for basketball sparked when I was 15 going on 16 in the year 2011 when I took to the courts for the first time in my first senior year at Henderson High School. I could not get enough of ball that in many cases I would stay out for the weekend & play ball till 3:00am in the morning on the HHS courts. Over the last 4 years my love for the game has overwhelmed me to the point where I am pursuing my dream to play professional basketball.
I went to Henderson High School for 5 years, where basketball & sports not only helped me to become a prefect, house leader, & sports captain of the school, but I also had the privilege of coaching the under 15's & 17's for 2 years. With these positions & my input to HHS, in my senior year I represented HHS on many occasions on & off the court such as speeches, public speaking, coaching, & attending student leader conferences. Not only was I a leader among my peers but teachers & adults also looked to me as a role-model or leader among them.
After Henderson High:
The end of 2013 I finally figured out how I would give myself a chance to continue to pursue my dream. So instead of giving up…
I went to Liston College for one year & gained the qualifications for me to have a good chance of going to college in America. My experience of a Catholic Education has changed my life in so many positive ways & brought me closer to God now than I have ever been & also I was able to mature into even more of a role-model/leader.
My Liston College Life:
Consisted of waking up at 5.30 every week day to go training & hit the weights room. Through all my hard work I was a part of Listonian history by not only being in Listons first Premier Basketball team compete in the Auckland Premier League where we placed 4th equal but also being the first Liston team ever to qualify & compete at the secondary schools nationals where we placed 13th in all of New Zealand. Basketball has taken me all over New Zealand, & now I have been given a once in a life time opportunity to be trained by top US coaches in one of the top training facilities in the States.
Basketball & healthy life style has become a huge part of my life '#EatSleepBallGym', but over the last year I have learnt there is more to life than just Basketball. That's why I want to take this golden opportunity to use my basketball talents to gain a full athletic scholarship to a college in America.
This way I still have a huge 'fighting chance' to pursue my 'dream' while also gaining a Bachelors of Physical Education, for my later life goals & journey.
Key teams:
- 2014 Liston College Premier team (top 8 schools in Auckland)
- 2014 Liston National Team (top school teams in NZ meet)
- 2013 Waitakere West Auckland Basketball (WWABI) under 19's A National team (top rep teams meet)
- 2012 Henderson High School Senior Mens team (2 years)
Key Awards:
- 2011 HHS emerging player under 17's
- 2011 HHS team player under 17's
- 2012/2013 HHS Back to Back Most Valuable Player Senior Mens.
- 2013 WWABI national team, defensive player under 19 A's
- 2013 HHS regional sport representative (WWABI)
- 2013 HHS senior sportsman of the year
- 2014 Liston College Sports team of the year
I have played basketball throughout nearly 4 years where I was either the captain or an unspoken leader. This Year I was an unspoken leader & played a big role in placing 4th equal in prems & 13th in all of NZ. These were both amazing experiences in themselves as well as learning to lead without the title of captain. They had a huge impact in shaping me into the even better young man I have become today.
Next stepping stone to pursue my dream:
My four years of self-motivation, determination, and hours on end of hard work on the court, in the gym & on my 'awesome' transport 'my pushbike' has earned me a spot to be 1 of the 7 New Zealanders attending the Impact Basketball Academy in Las Vegas Nevada from January 2015 onwards.
Impact Basketball Academy:
Impact is an Elite training facility, it is the premier destination in the world for professional players, international players, & student athletes chasing the next level of their game. Countless NBA players, college stars, & high school athletes have gone through IMPACT & achieved the next level of their game. (Success is in all of us we just need to pursue it & go to the right places)
I will be trained by top US coaches at IMPACT for 6 months. They will create a profile of me & take my game to my next level & do their absolute best to help me achieve success by obtaining a full college scholarship.
Last year we had 8 New Zealand boys from New Zealand attend the Impact Academy & 7 out of 8 boys picked up a scholarship to college.
80% of IMPACT players have received a scholarship to college.
Impact is where my success is *3 times a day 6 days a week for 6 months of basketball #BallisLife
Tribute:
My Journey is dedicated to my family & me. I also hope to inspire others to chase their dreams & that nothing is possible if you put the hard yards in, & to all the people who say 'you're' too short, this is me proving you wrong haha.
Costs:
Impact Basketball Academy - $5500 (per month, 6 months)
(includes Training = 2 hrs x 3 daily x 6 day per week x 6 months, tournaments, training gear, transport, accommodation, & food)
Flights - $3500 (return)
Goals:
I have 2 major goals in my life, firstly I am pursuing professional basketball, & secondly, no matter the outcome of my dream I will return to New Zealand in the hopes that my journey will have inspired many people, even more so young athletes who have dreams of going to college overseas or pursuing professional sport.
How I plan to give back to young New Zealand athletes: Upon completing my Bachelor of Physical Education & the new life experiences I gain, I will use my new knowledge combine with my old knowledge to be a role-model & mentor for the young athletes of NZ & guide them to the best of my ability to help them pursue their college & sporting dreams.
Join my journey:
I would love for you to join my once in a life time opportunity to the States & IMPACT… So join my journey with a simple 'Pledge' (big or small) & you will give me the best fighting chance to achieve my goals & pursue my dream.
With a simple 'Pledge' how you will join my journey:
Through my supporter's page & other media/social platforms you will receive first hand updates on my experience in the US, with things such as weekly photos, paragraphs, or video clips on how it's all going.
What else:
If you pledge over $100 you just threw down a 'Slam Dunk' & will go in the draw to win a free one on one session with Coach Doe Williams owner & head coach of Maniac Basketball
If you pledge over $250 you just got an 'AND 1' you will go in the draw to win a pair of near new under armour basketball shoes & I will share my experience at IMPACT with you through personal emails or video clips from me.
If you pledge over $500 you're my 'splash brother & splashed the big '3 pointer' you will go in the draw to win a signed New Zealand Breakers singlet, plus I will share my experience at IMPACT with you through personal emails or video clips from me & a free experience at IMPACT with you through personal emails or video clips from me & a free
Plus everyone that 'Pledges' go in the draw to win 1 of 5 spalding basketballs.
Please get on the backboard with my journey & give me a fighting chance, click 'Pledge Now' & make a pledge to my cause.
Thanks for your support
Garrick Knight's involvement (page creator)
I am chasing my dreams because i think it's important & one day I wish to help someone chase their dreams!
Other page links
---
Latest update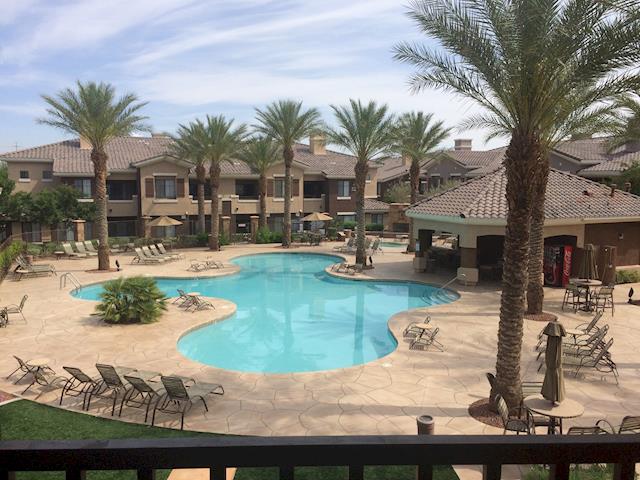 Arrived in Las Vegas 7 May 2015
Just another quick update, I have arrived in Vegas safe & sound, it's really hot here, & I start training tomorrow! I will post updates of my journey & experience as much as possible on here-
Also I'm on Instagram garrick_knight follow me while I'm in the basketball capital of the world (America) @impactbasketball. Every now & then I will post photos & videos of my experience through Instagram!
#followme #livingmydream @impactbasletball
---
Latest donations
---
Who's involved?
---
Page Moderated
The page has been checked by our team to make sure it complies with our terms and conditions.
---
Gallery
---
Got a question for the page owner?
Ask one here
---
Any concerns?
Report this page
---
This page was created on 19 Jan 2015 and closed on 20 Feb 2015.