Hope behind bars with The Wild Side
27 June 2022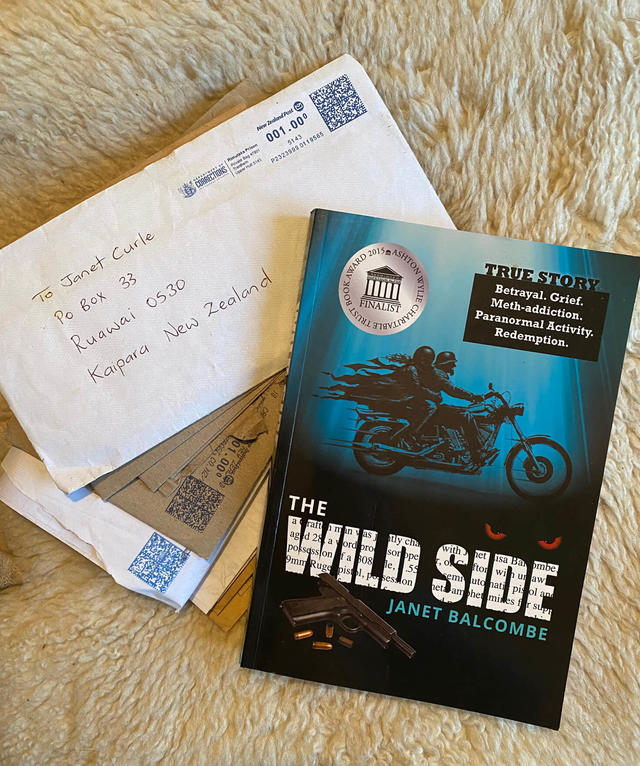 Back in 2003 the Lord spoke to Jan through Psalm 105:1-3 and told her to write a book about her journey from darkness to life in Christ: "Oh, give thanks to the Lord! Call upon His name; Make known His deeds among the peoples! Sing to Him, sing psalms to Him; tell of all His wonderful acts!"
Many letters have come in from people in prison who have been touched by the power of this testimony. These books go places we cannot go. The Holy Spirit alights and ignites dead hearts, sparking the desire to find a better way.
Yesterday at church Jan met a young man who had read her book in prison. He was encouraged and began to attend church. He wants to change his life and is looking for power to make that change. Jesus Christ.
Excerpt from a letter from a prisoner in Rimutaka Prison:
"Sister, your books are making a massive difference in the lives of these brothers in here. I pray the blessing of God on you to write another next level book of inspiration." - R M Edwards
A sincere thank you to those who have donated towards the printing of books for prisons. Your donation is truly making a difference in people's lives.
Radical Lives Vol 1 and 2 are also very well received in jail. These two books contain 35 true stories of Kiwi's who have overcome their circumstances and gone on to live restored lives in Christ.
The Wild Side was the catalyst for founding Arapohue Retreat. As people reached out for help after reading The Wild Side, the Wild Side Charitable Trust was formed to establish a much-needed residential healing and recovery centre in Northland, NZ. The Vision and Partnership document is on wildsidetrust.org for you to print, read and share.
If you would like to give toward this work, or toward printing more books for prisons, you can donate on wildsidetrust.org. Please state what your donation is for. Thanks to our wonderful prayer and financial partners and volunteers. It's an honour to co-labour with you.
Ray and Janet Curle (nee Balcombe)
Wild Side Charitable Trust
0 comments |
Login
to leave a comment