Half way through, not half way there 8 September 2016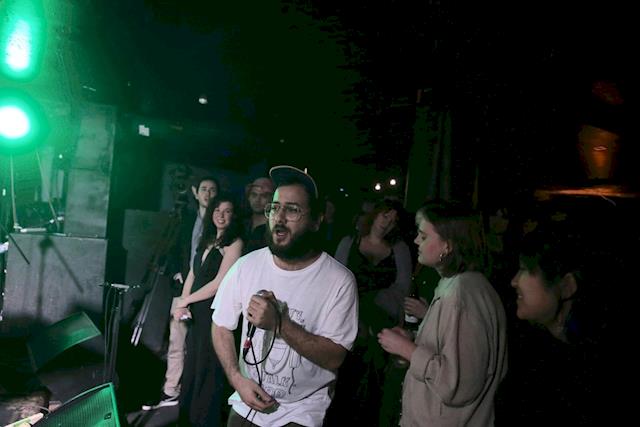 We're half way through Bombathon week, but there is a long way to go. Both in terms of how much there is to come –both on and off air - but also to reach our goal.
It's an aspirational goal for sure, but these are crazy times.
Broadcasting from St Kevins Arcade is a treat for all our announcers, the idea was to get out into the community and be visible for the week. Huge thanks to the other tenants of the arcade for having us. You can drop by any time – we have merch for sale there too.
Last night hundreds turned up for Live At Whammy – and thousands more watched the live stream on Facebook (it's still there if you missed it). Thanks to Whammy for hosting us, as well as the Wine Cellar who've also been more than generous for us this week. There are loads of pictures in the gallery.
Tonight is the Film Fundraiser at The Vic in Devonport. David Lynch's Lost Highway – tickets available from thevic.co.nz. Tomorrow sees the return of our infamous all-night video telethon, streaming live on Facebook. Saturday the good folk at Southbound Records are hosting a record fair, and on Sunday morning the 95bFM Kids Show comes live from St Kevins Arcade. Featuring special guest performances and special story tellers, plus Bestie café opening early so parents can caffeine up.. starts at 7am.
If you haven't already, please support independent media and contribute to our campaign.
Love bFM
0 comments | Login to leave a comment