MusicHelps COVID-19 Emergency Appeal breaks $495,000 mark 18 May 2020
Posted by: MusicHelps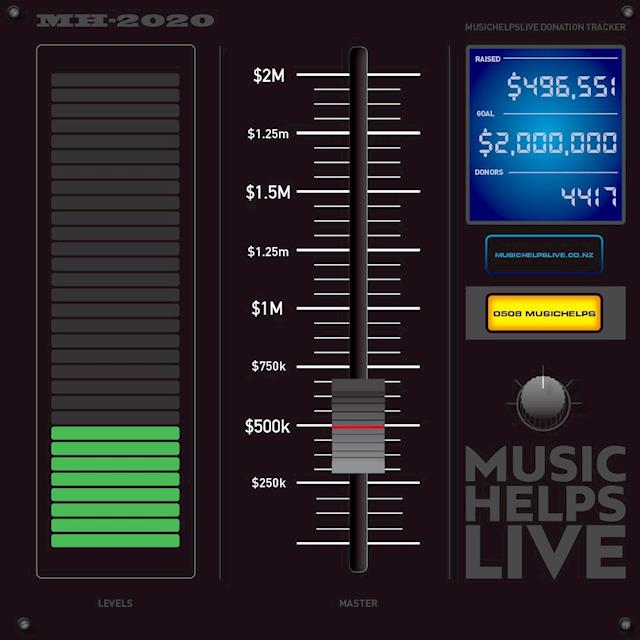 Kiwi music fans nationwide: take a bow! Our campaign to help kiwi music people whose livelihoods have been shattered by COVID-19, MusicHelpsLive, has now raised $496,551.35 from 4417 generous kiwi music fans.
We've now distributed $200,000 in vital emergency support to kiwi music workers experiencing extreme hardship.
Not only that, but in partnership with the amazing Save Our Venues team, we've provided $60,000 to help ensure that there are places to see and enjoy music when we are allowed to gather together again.
We can't stop there. We want to raise $2,000,000 to make a real and positive difference to the kiwi music community and to keep the music alive.
This Wednesday from NZT 7pm you can see P-Money, The Beths and Jon Toogood performing on Vodafone's Facebook page as part of the Vodafone Lounge Jam series. If you like what you see and hear, text "MUSIC" to 2448 to donate $3 to the MusicHelpsLive campaign to show your appreciation!
0 comments | Login to leave a comment