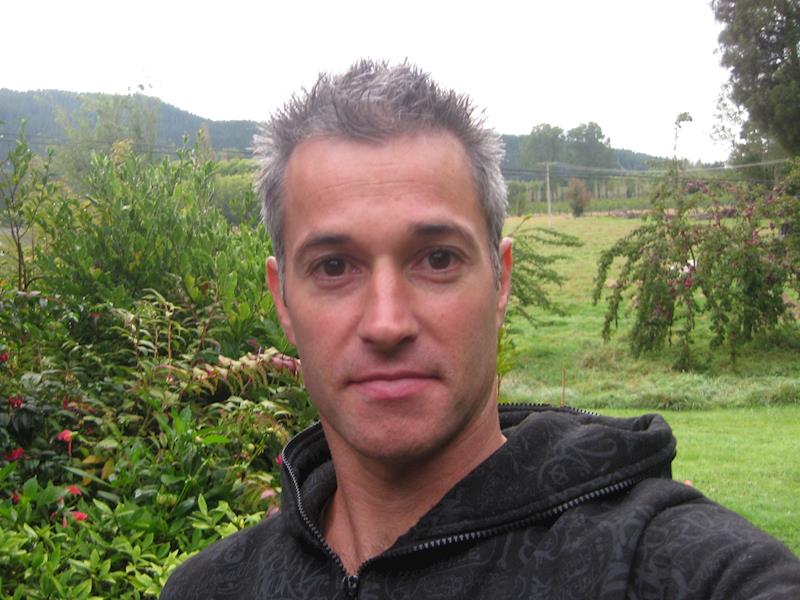 Crippled in Knife Attack
I'm trying to raise a total of $37,100 NZD for a medical procedure to repair my damaged nerves and aid healing from surgery.
Nelson / Tasman
**Warning- photos in the Gallery are graphic**
Hi, my name is Matthew Bond. I'm a primary school teacher from Motueka and I'm trying to raise money to get specialist medical treatment in Panama to regenerate my damaged nerves. The treatment will also help my next round of abdominal surgery heal more quickly and completely.
At approximately 1:30am April 4th 2018, I awoke seconds before being stabbed over 20 times (literally from head to toe) by a person with a diving knife. I very nearly died and would have, had it not been for the excellent efforts of the paramedics, police, helicopter crew, surgeons and nurses at Nelson Hospital. I also received specialist nerve surgery at Lower Hutt Hospital.
My injuries were as follows:
3 stabs in my right leg, one of which severed the nerve in my right ankle that controls the muscles in my right foot. The nerve was micro-sutured back together in Lower Hutt Hospital, but it has not returned sensation to my foot and may never do so. This has also lead to chronic inflamation on the plantar fascia (the tough tendonous tissue that runs under the foot. This is extremely painful and means I cannot walk on it if I'm not wearing soft shoes. The nerve damage also gives me neuropathic pain and electric shocks. I am on medication for both of these issues. The nerve specialist told me that only time will tell whether or not the nerves will regenerate and return sensation and motor control to the foot.
1 stab to my lower abdomen, which caused my intestines to spill from my body. By the time I reached the hospital my entire lower colon was out of my body, about 1m of it. This meant the surgeons had to perform a midline laprotomy (cut me open up the middle of my abdomen) to put the colon back in the correct position. Due to post surgical infection part of the linea alba (the tough tendonous tissue that runs down the center of the abdomen) became inflamed and weakened and stretched apart leaving me with a diastema (a kind of soft bubble). After this the lower apart of the wound reopened leaving me with a hernia (my intestine poking out held in only by skin) that severely weakens me and affects my ability to do much of anything that requires core activation. I am scheduled in for surgery in March that will strengthen the affected area the through the insertion of gause. Midline incisions are notorious for reopening and herniating, so I am very keen for this next surgical procedure to heal completely and be the last.
2 stabs, one either side of the rib cage, one of which punctured the plura and caused deflation on my right lung. This was drained and sutured and has healed.
5 stabs to my left arm (which was shielding my head and neck while my other arm held my intestines). One severed the humeral artery, which supplies blood to the arm and caused a great deal of blood loss. The other stabs caused nerve damage to various areas of my left arm and shoulder and muscular disfigurement; it is healing reasonably and is mostly functional.
3 stabs to my back in the scapula area, one of which severed the nerve that serves the left rear shoulder leaving me weakened in actions that require pulling and lifting.
2 stabs to the head, which didn't do too much damage and have healed well.
There were other minor cuts and nicks that didn't require suturing and were tapped with sticky-sutures. These included ones to either side of my neck that I must somehow have managed to deflect - if I hadn't I would most surely be dead.
Following the attack I was unable to work, walk or move much at all. I am very fortunate to have had the help of my parents, as it would have been impossible for me to care for myself. During this time I did a lot of research on treatments and programmes that could help to restore me to full functionality.
I used to be a very active person that enjoyed a variety of sporting and outdoor pursuits. It frustrates me greatly that I will never be able to fully participate in these activities again. However, I am grateful to have some degree of mobility and independence.
I would dearly love to be able to run around on the sports field with my students again; at the very least be able to walk barefoot on the grass or on the sand at the beach without crippling pain. It would also be very nice to get off the pain and anti-inflamation drugs.
The treatment that I am now fundraising for is provided by a pioneering clinic in Panama. It involves being delivered large numbers of mesenchymal stem cells (MSC) intravenously over a 3 day period. These MSC aid the bodies repair functions by increasing the rate at which the bodies cells multiply by providing them with high levels of the necessary biochemicals they need to replicate and repair.
As a middle aged man my cells replicate much slower than, say, a twenty year old's cells do. Decreased speed of cellular replication is a major impediment to healing as we age. Tendonous tissue such as fascia is even slower at healing as it has a low blood supply and therefore gets less nutrients, biochemicals etc. required for healing. This is why fascia, tendon, ligament and joint injuries take so long to heal.
It feels strange to be asking people to help fund my medical treatment, but here it is, I'm doing just that. I'm trying to raise $23,150 USD for the procedure at The Stem Cell Institute, Panama. In New Zealand terms that is roughly $33,600 NZD. With flights on top of that at approximately $3,500, I'm looking at a total of $37,100. That is seriously big money to me, but I would give anything to have my health and physical functionality returned to me.
I'm asking you to please donate anything you can to help my cause. And please share this page with anyone you know and ask them to do the same. It's amazing how many generous, caring people are out there, and every little bit helps alot. Thank you!
P.S. Please feel free to ask me any questions you like.
Update: I had the hernia repair surgery 3 weeks back and it feels great to have my intestine safely tucked away back inside my body. It will take quite some time but eventually the guase that was inseted will be incorporated into the posterior rectus sheath. I have added a photo of my new improved abdomen to the gallery.
Use of funds
$33,600 will pay for the medical procedure, $3,500 will pay for the flights.
---
Latest update
---
Latest donations
---
Who's involved?

Created by, and paying to a verified bank account of, Matthew Bond
---
Page Moderated
The page has been checked by our team to make sure it complies with our terms and conditions.
---
Gallery
---
Got a question for the page owner?
One question has been asked already. Check it out and
ask yours here
.
---
Any concerns?
Report this page
---
This page was created on 6 Feb 2019 and closed on 30 Jun 2019.