Fa'afetai tele lava, thank you so so much! Update from Tusiata 27 February 2020
Posted by: Khye Hitchcock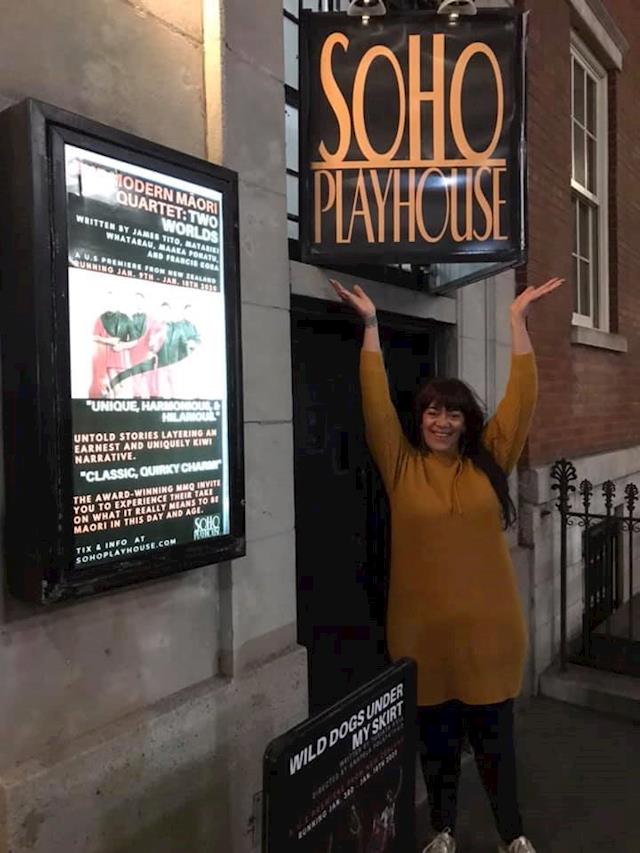 Talofa friends and all the beautiful people who donated on Give a Little to get me to NYC in January to see Wild Dogs Under My Skirt.
It was an extraordinary gift and got me safely there and back. Happy to report no head injuries from seizures in airports (which has been one of my specialties, a la fractured skull and haemorrhage last March). Being able to take a travel companion, the lovely Joanne Ah Kuoi, and using a wheelchair in the airports made that trip to NYC possible for me.
Witnessing my show Off-Broadway was a big life moment for me (see my article in the Big Idea on my page). And now having Wild Dogs Under My Skirt win 'Best Production' and have the show invited back to NYC for a 6 week season is just astounding (I cried my eyes out when I learned the news).
Thank you, to Khye Hitchcock for having the Give a Little Idea, and you all for being so incredibly generous. You're all a part of this Wild Dogs voyage.
https://www.thebigidea.nz/stories/wild-dogs-takes-a-bite-out-of-the-big-apple
1 comment | Login to leave a comment | Share this update
It has been a long voyage - a joy to see you under full sail!!

Mary Cresswell