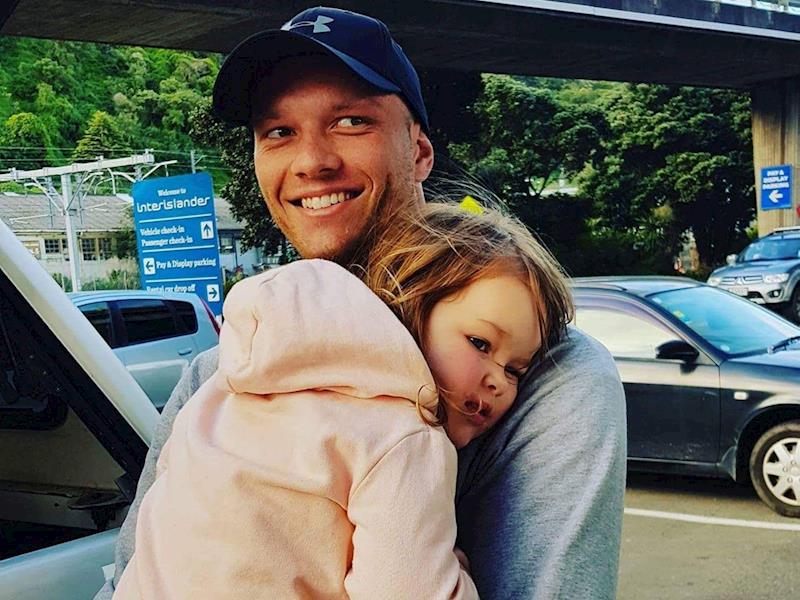 Give a quid for a squid - James Depree
James Depree, 25, has Stage 4 Hodgkins Lymphoma and needs help to cope financially while he is unable to work.
Wellington
On 16th April 2018, my brother James Depree was diagnosed with Stage 4 Hodgkins Lymphoma.
At just 24 years old this was a huge shock to him and everyone around him. He is fit and healthy working by day as a builder and by night as a personal trainer. He is the definition of "It couldn't have happened to a nicer guy" because it ACTUALLY couldn't have happened to a nicer guy.
Being Stage 4, this meant that James would now need chemotherapy to heal his body. This also meant he has had to give up his two favorite things - Work and Gym.
He then received 6 months of ABVD chemotherapy all the while living from his savings and a small amount of assistance from Work and Income. He has had the MOST AMAZING attitude throughout his entire treatment.
Unfortunately, he was told that the ABVD chemotherapy hadn't had the desired result and that he would need a further 3 months of much more aggressive chemotherapy. To put it simply, this treatment is called ICE and it is 3 days per treatment in hospital and 3 weeks apart. Once that has been completed he will have a further 6 days in hospital where he will have chemotherapy to reduce his bone marrow to absolutely nothing before putting stem cells into him which will reboot his immune system and with all luck, he will be on the road back to his normal self and life. He will be unable to work for the 8 months following treatment as this chemo is very severe and his body will need to time recover.
As i mentioned, James has been living off the money he has worked so hard to save for his future and over the last 9 months this has been depleted and he deserves and needs help.
My brother has continued to make everyone else smile during this difficult time and hasn't ever asked anyone for anything. He is the most kind, humble, hardworking person i have ever known and it is an honor to call him my brother.
I would like to raise some money for him to live off until he is better and to ease his financial burdens over the coming months so he has no need to worry and doesn't need to rush back into working before his body is ready.
Thank you in advance to anyone that supports James through this horrible time in his life. He is already so grateful to all of his friends and family who continue to support him and he often tells me that he wishes he could repay you all somehow.
Love you James!! A.k.a: Squid (His work allocated name) , Jimmy (His parents allocated name) and Uncle James (His niece and gym families allocated name)
#quidforsquid #Champion #fundraising
Lucinda Depree's involvement (page creator)
I am James Depree's sister and I would like to help him raise money while he is receiving treatment for Stage 4 Hodgkins Lymphoma to ease his financial stress while he is recovering.
Use of funds
Funds will be paid to the verified bank account of James Depree to help him cope financially while he is unable to work.
---
Latest update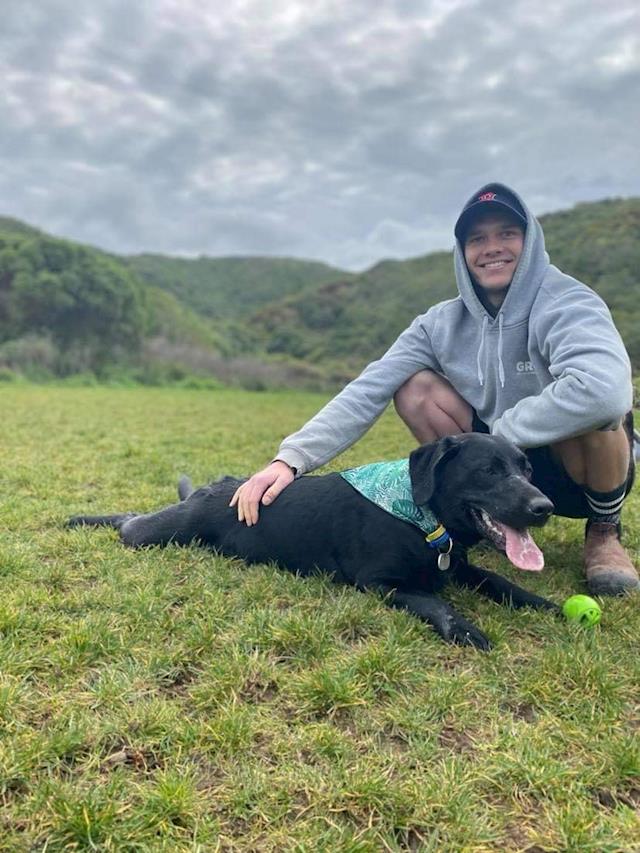 Update from James 21 August 2020
Posted by: Lucinda Depree
Kia ora team!
Picking up from where I left off with my last update.
My new immune system had dropped down to 54%. This was quite a concern as there was, and still is the risk of losing the German girls engraphtment altogether! Gee wizz I tell you now I don't want another one haha 😅 However my counts started to climb going to 58% then up to 63%. 💪
Following this good news the plan was to have more chemo! 6 more doses of brentuximab in a way to relieve the new immune system from the pressure of fighting the cancer aswel as fighting my old immune system. The boost in the % made my consultant comfortable to start this chemo. The course will take us right through to December!!
Recovery from the transplant is slow I'm not gonna lie! I reluctantly get out everyday with the motivation provided by Tasmin, my partner 😂 haha. I am getting stronger and more capable but the chemo has turned out to be more of a hurdle than I had anticipated! It will get done and as usual with a smile 😊
To all my supporters! It's been a long time but we can nearly see the day tas and I don't have to regularly go to the hospital. I'm very slowly gaining back some things this cancer has taken from me!
Chur Jim 🤙
---
Latest donations

God bless buddy.. Hope you feel better.. Happy times ahead... be positive..

Mark and Marie
on 30 Aug 2020
Kia Kaha James -you've got this.



---
Who's involved?

Created by Lucinda Depree

---
Page Moderated
The page has been checked by our team to make sure it complies with our terms and conditions.
---
Want to get in touch with Lucinda Depree?
One question has been asked already. Check it out and
ask yours here
.
---
Any concerns?
Report this page
---
This page was created on 1 Feb 2019 and closed on 30 Dec 2020.