Harry making a bolognese sauce 5 April 2020
Posted by: Vicki Randall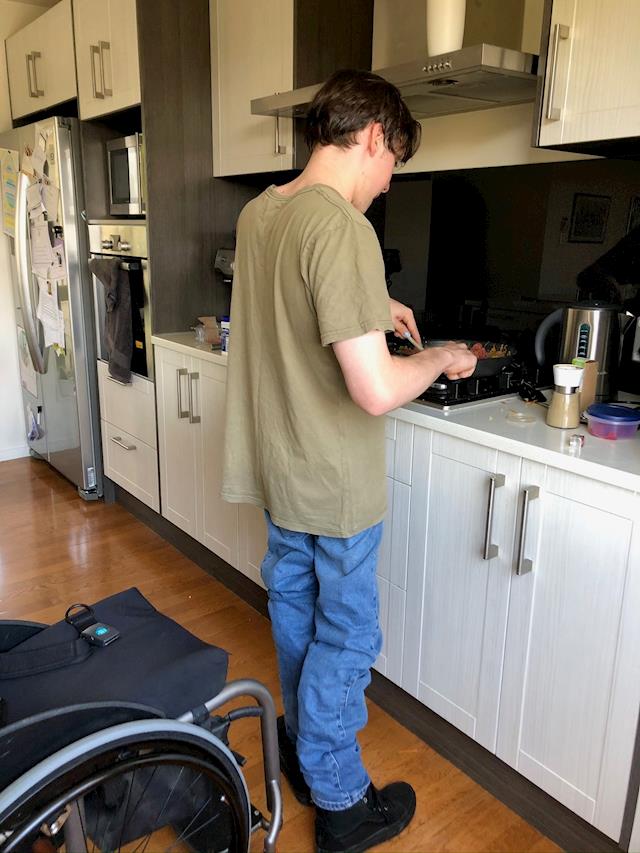 It's just over a year since we returned from California equipped with Harry's leg braces. Here he is during the COVID-19 lockdown preparing a family meal of lasagne. Harry continues to wear the braces on a daily basis, his level of independence and confidence continues to grow. Thanks so much everyone for the donations, it means a lot.
3 comments | Login to leave a comment
Glad Harry is doing so well, it's great to see 😊 Rachael from Sat morn Yoga 😊

Good job making lasagne Harry. Very impressive. Perhaps you can give Sapphire hints on this :)!