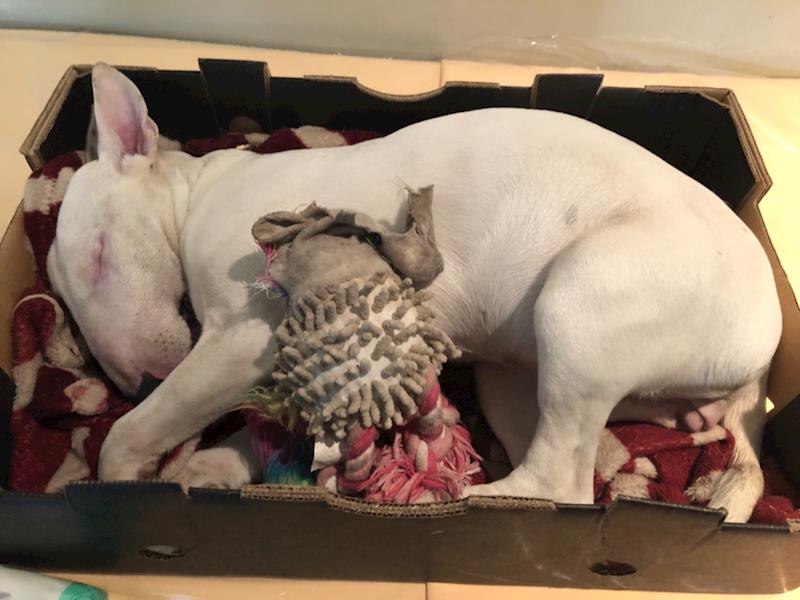 I'm so so sad to inform you that Russia passed away three weeks ago at home please help just take the time to read our story
It's so hard for me but unfortunately wee Russia passed away at home 3weeks ago Mazes doing great my the vet bills are now below $20,000
Canterbury
Thank I'm so upset but to tell you all Russia sadly pasted away 3weeks ago at home Saturday morning just before our visit to the vets to pick up some antibiotics witch we were denied earlier that week it was such a shock and very distressing I was only out of the room for a few minutes and came back to find her on the floor gone I tried everything and didn't want to give up but she was gone I cried I scream and just wanted her to come back and this after such a hard time with Maze and then to have Russia taken away truly killed me and I'm finding it hard to forget I have nightmares every night and miss Russia so so much my wee princess Russia is gone
Patrick her best friend and play pal was very upset loosing his wee friend and still not the same and miss's her very much
Mazes Russia foster mum the boss of the house also mis wee Russia and Russia was a great wee nurse when Maze was unwell and needed love and hugs Russia was there
My son Jamie is very upset and has really taken a toll on him blames himself for going to work that morning it's very sad
And then me I really don't know what to say but I don't leave the house blame myself and finding her that way I really have no words but it was the worst thing I've ever had see or do my wee Russia was gone and she helped me so so much when Maze sick when ex left me and all the constant calls and bills that kept coming my wee Russia was there all the sleepless nights and stress there she was my little shadow my wee angel Russia I will always love you
So please help in anyway because I'm truly not doing well and so so broken finding it hard to carry
Please help with a small donation or just a share would mean so much to Maze and myself every little thing helps
I'm selling a lot of stuff depositing money directly to the vets each week and doing all I can to help reach this goal
all money raised goes directly to the vets as you can see below and this can not be changed by myself at all
Just a quick Update Maze is home and on a very strict diet witch she doesn't like very much so no treats for this lady and no playing silly buggers with her two furry friends and vet visits every other
Now Russia has been coughing and finding it hard to breath and today I found out my wee girl Russia may have a heart murmur and may not have long with us so very gutted and I have no more credit to help Russia
There is nothing I or anyone can do for Russia after seeing the specialist her murmur is untreatable she is now on medication to help her live a comfortable sort life with is heartbreaking for everyone
Hi everyone,
I'm trying to raise funds to cover my beloved 12 year old bull terrier Maze with on going vet bills and recovery my much loved best friend and family member has been at the vets for over two weeks now and it's taking its toll on both of us
She had a extremely painful pyompter last Monday causing her uterus to explode witch is very rare and dangerous and putting her in very critical condition and after her first surgery to remove her uterus went well and she was improving but only four days later she starting getting more infections all through her abdomen leading to infections and severe pancreatitis and every sort of titis there is so yes wasn't good and resulting to two more intensive surgeries and after care so has you can understand this has been so very hard to deal with and with medical treatment already amounting to over $12000 (please see pictures for confirmation)
she's undergone 3 surgery hopefully to get Maze well and home safe and sound as I love her very much we all do
so if anyone can help , even a little bit it would be very much appreciated as my babies mean the world to me and Maze is the oldest and has been in my life for 12years from a baby and I would like her in my life for a lot longer
she has always been there for me helping me deal with depression ptsd anxiety and has played a massive part with my recovery and wellbeing so I'm doing everything I can to see she gets the best treatment possible and everything she needs to recovery and come home
it has taken a toll on both Maze and I I'm very worried tied and stressed but we are both fighting to win this battle there's been lots of tears ups and downs sleepless night back and forth phone calls and visits
Me and my two other bull terriers miss maze so much but as from tomorrow I will not be able to help her which is very upsetting and distressing she is family and my best friend, she is truly a loving and precious wee girl
this hasn't been my first visit to vets this year my beloved big boy Patrick swallowed a corn cob causing his intestine to become blocked and almost the loss of he's life resulting in an intense surgery and a vet bill of over $4000 but I love Patrick he's my big softy he's now doing well and has made a full recovery and is missing Maze and helping take care of Russia my wee 5 and half month bullie lots of trouble lol
so if anyone can help please do my vet bills have exceeded more than $20000 for the year and still climbing,refer to pics and I have six months to come up with the funds thanks to my great team of vets and management understanding and help Maze will need on going treatment to recover and get back to her normal self the boss of the house and every little bit counts great or small or even a share and just tell your friends spread the word
I would like to thank you for taking the time to read our story thank you
From Matt , Maze and family
I really hope you see I'm not looking for hand outs and I'm doing everything and anything I can think of to achieve this goal
My vet costs and treatment is $20000 to date see pics for confirmation
I'm also selling all sorts of stuff to raise money to help Maze with her recovery and vet bills so if you are looking to donate you can also buy snd get something in return
It's easy just look me up in Facebook market place (Matt Rooster) and see if there's anything you may like I'm doing all I can to see Maze not only gets better and every thing she needs also pay my massive vet bill every thing sold and every dollar made will go towards this and if you have something lying around you would like to donate and be sold to help please feel free to message me through Facebook
Matt Rooster every little thing helps thank you
And if you or know of any companies businesses that would like to donate help or sponsor Maze please let them know in return I will post your support here and every share and post on social media I will also be more than happy for you to meet Maze get some photos of you and her together your business she would love to meet all supporters and friends
Supports will be posted below and pictures in updates
All so an very big thank you to the team at rangiora vet clinic for your support and taking such good care of not just Maze but also myself I love you all and can never thank you enough for all you have done and the generous discount and believing in me and my feelings for Maze
everyone has given Maze A1 treatment there's been tears ups and downs for all involved but we are getting there thank you so much I know she has become a bit of celebrity with everyone and we will be forever greet full feel free to contact them directly if you have any questions or concerns about Maze Tritt
all funds raised are setup to go straight to the vets account as agreed by myself givealittle and RVC Rangiora I have no control over this and can not be changed
All facts stated are true and correct
Feel free to ask any questions you may have raise any concerns or just to a hello maybe you have a great idea that may help I'm happy receive these and will reply as soon as I can
A big Thank you to everyone involved
Any remaining funds will go towards Maze Patrick's and Russia's future costs and needs
Mazes supporters :
Tove paranihi owner of Hair in woodend
Marie Duncan and family
Lycia Rice
Use of funds
All loving donations and funds raised for Maze will go directly towards Mazes recovery and vet costs it is to paid directly to rangiora vet centre as agreed by those involved
Any extra funds will go towards Maze's recovery and anything else Maze Patrick and Russia may need in the future
Thank you very much Matt,Maze and family
Other page links
---
Latest update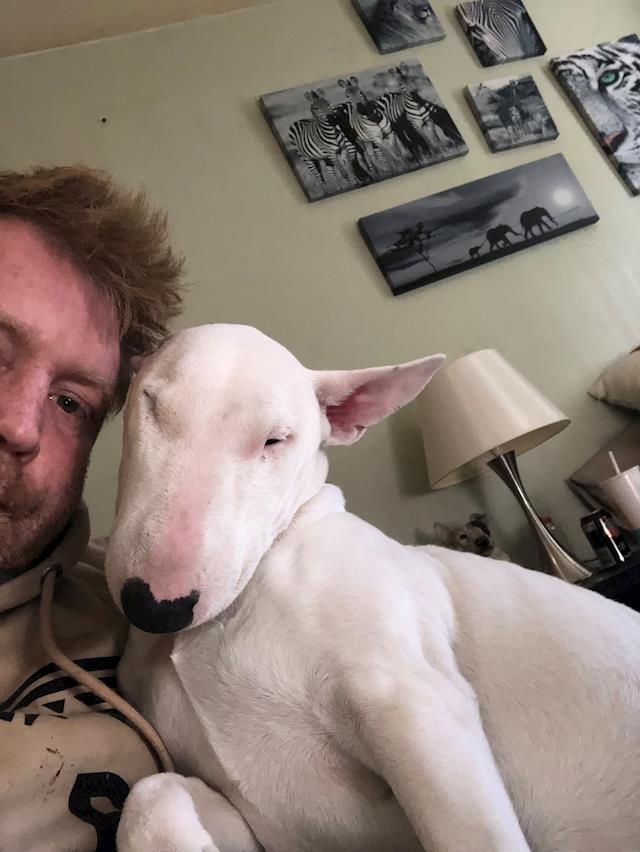 Unfortunately and it brakes my heart 12 July 2019
I'm so sad to say my wee Russia my wee princess as passed away at home it was shocking to see and or find her this way I tried everything but she wouldn't come home I screamed and cried it truly broke me after the battle with maze and now my wee princess is gone I'm so so sad I'm truly heartbroken and finding everything just so much hard and all I want is wee Russia with me again you made me so happy baby girl I'm sorry I failed you I hate myself for this love you Russia
---
Latest donations
---
Who's involved?

Created by Matthew Tritt

---
Page Moderated
The page has been checked by our team to make sure it complies with our terms and conditions.
---
Fundraisers supporting us
You can
start a fundraiser
to have your own page that raises money directly for the beneficiary.
---
Gallery
---
Got a question for the page owner?
Ask one here
---
Any concerns?
Report this page
---
This page was created on 2 Apr 2019 and closes on 18 Oct 2019.