And the grand total is.... 307,464 period products out into the community
23 December 2021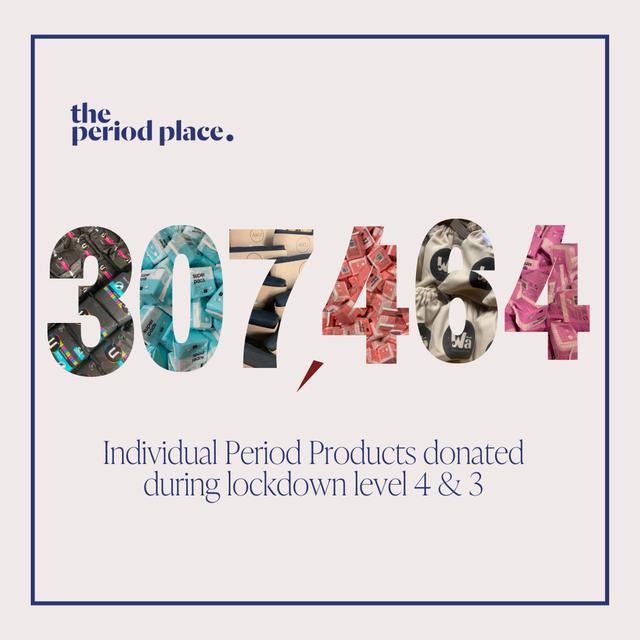 That's right 307, 464 individual period products were donated during the Delta lockdown.
We want to a massive thank you to everyone who donated money to our Give A Little campaign 'Periods don't stop in a pandemic, and neither do we.' Every donation made here, whether big or small went to purchase more period products and postage to help us reach more people in need.
Over the last month, we've started to receive some feedback that we'd love to share with you because you helped us make this happen.
"Kia Ora I would just like to thank you for the products I received today. I really, really appreciate how you have helped me out. This is the first time I've asked anyone for help. Thank you for your manaaki."
"I have been blessed receiving anything from you, it lights up the eyes of the kids that are in my care and other kids that don't have parents to get for them,very grateful here,thankyou"
"I received my pack and I cried, honestly one may think why cry over these kinds of product but honestly having these undies has lifted my self esteem for the first time in a while since I suffer from incontinence all my life. Xo thanks period place for the gifts of love and care."
"If it wasn't for you my mum would still feel guilty about not being able to get me and my sister pads, it's not her fault. You helped her and us."
0 comments |
Login
to leave a comment