Laurie will be at the UN United Nations General Assembly on 26th September. 16 September 2018
Posted by: Stephanie McKee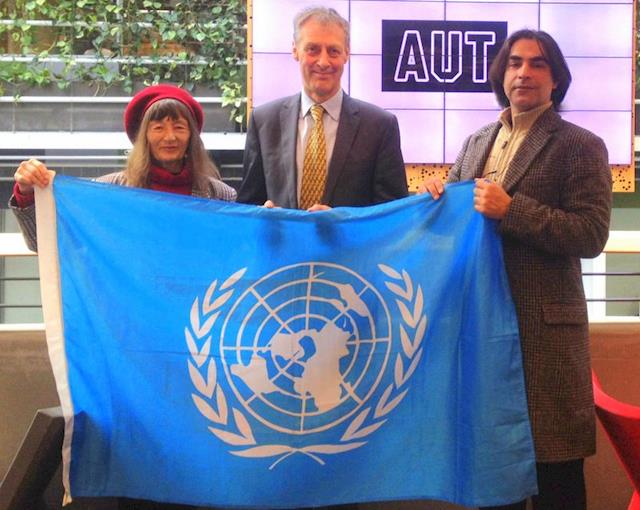 Laurie will be at the UN United Nations General Assembly Promoting the Total Elimination of Nuclear Weapons on the 26th September. She is honoured to be able to support NZ Prime Minister Jacinda Ardern at the Treaty for Prohibition of Nuclear Weapons ceremony.
The Peace Foundation of Aotearoa New Zealand and the United Nations Association NZ have both declared support for Laurie Ross to attend as an NGO observer at this UN event in New York.
She is with other NZ civil society representatives- Alyn Ware the Peace Foundation and UNA NZ International permanent Rep. and Liz Remmerswaal the NZ Coordinator of 'World Beyond War'
In addition, this NZ delegation will be contributing to the 'World Beyond War' Conference in Toronto, Canada 21st Sept. which provides a unifying platform for peace and environmental organisations working to stop the culture of warfare.
Thank you so much for your donations and support for Laurie to represent us at these global events for Peace.
0 comments | Login to leave a comment