I AM OFFICIALLY LISTED
4 December 2021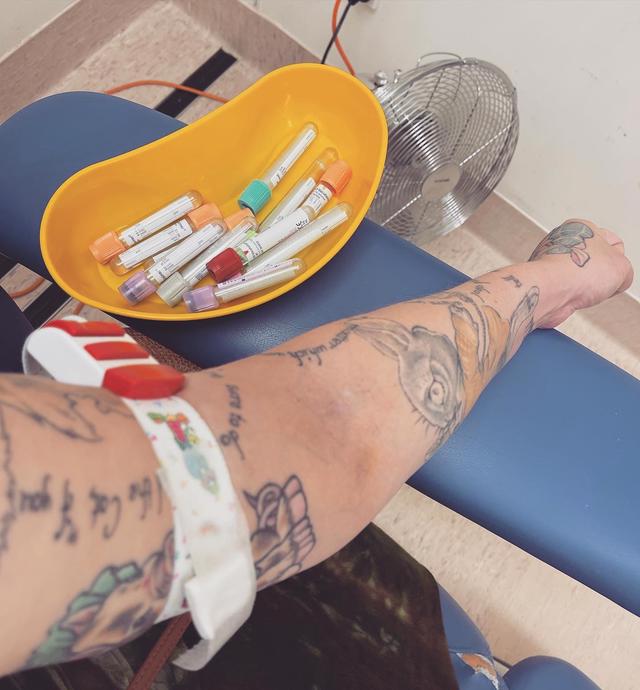 After a full on week of consults & tests, I was officially added to the Liver Transplant waitlist yesterday 🥳 I am now awaiting a call at ANYtime. It could be days or weeks but they suspect it won't be very long, however, it is impossible to tell. Another person was listed yesterday too & received their call last night! I am a rare blood type so my list is shorter but also means less livers become available too.
Due to my complex health & recurrent sepsis, time is important to have the surgery before I run out of effective antibiotics due to becoming more resilient with each sepsis flare, but also, they have said I am otherwise doing ok which means they have a little more time & would like to do a 'split graft' if possible.
A split graft means that a donor liver can be split between me & a child which I think is absolutely amazing! It also means, as the surgeon said, these are the best livers possible to be able to do this & I will be told at the time.
Thank you so much for your continued support, I am now up to 35 admissions in 28 months & feeling VERY grateful that the Drs concern that I could have had to stay in hospital in June didn't play out, although I am there almost fortnightly, I am so happy I am home between.
What a wild whirlwind, I will continue to keep you updated
Love always
Hazel
0 comments |
Login
to leave a comment