Target is reached!
25 May 2019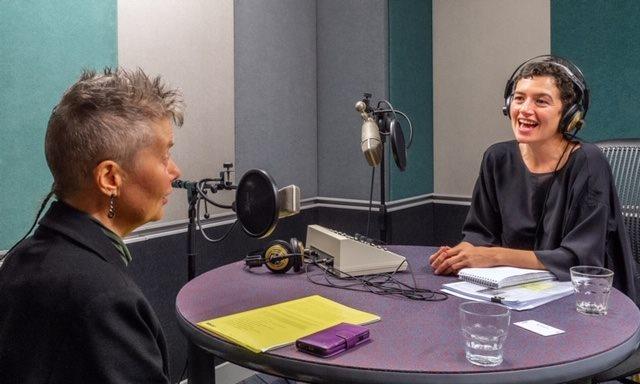 Dear friends,
So much has happened since my last update that I'm pinching myself to be reassured that it is for real.
The headline news is that I've reached my fundraising target! This is so incredible and I'm feeling again the sense of total inarticulate inadequacy that I cannot express my gratitude properly.
The momentum that took my fundraising campaign over the line today was an interview which aired this morning on Radio New Zealand.
Here is the link to it and there are pictures in the gallery.
https://www.rnz.co.nz/national/programmes/saturday/audio/2018696718/dr-hilary-chung-living-with-metastatic-breast-cancer
Before today I was already convinced that I had guardian angels watching out for me as the fundraising total kept edging up by significant amounts.
My heartfelt thanks go to all of you who have donated to my page. Your acts of generosity, have made so much difference to me. Now the burden of fundraising to pay for Ibrance, the drug I need to prolong my life but which is not funded in New Zealand, has been lifted from me. This is such a huge relief. More than that, I have now been on the drug for six months and I continue to be very well. The metastatic disease is controlled by the drug and there is no progression. Thanks to you all.
I am so well that I am able to travel to Europe to attend the Global Studies consortium conference. I will also take the opportunity to visit family in the UK, including my 86 year old mother. This may well be the last time I see her and my brothers and sister in person. I go with the blessing on my oncology team who are delighted with my current health. None of this would be possible without you.
You know that I will keep active and live as well as I can to honour your generosity. Last weekend I went searching for dolphins on my paddleboard and ended up going all the way from Mariangi Bay to Torbay Reef and back. Only afterwards did I measure the distance and discover that I'd paddled 12 kilometres in under an hour and a half!
This is what Ibrance enables. I will continue to deploy some of this energy to speak on behalf of other women with metastatic breast cancer in New Zealand, most of whom don't have access to this drug. There are also many others who have terminal cancers and rare diseases for which there are curative and life-enhancing drugs which again the New Zealand health system does not fund. I will continue to advocate for change so that fewer people die prematurely.
Wishing you all good health and fulfilment. Life is precious.
Hilary
0 comments |
Login
to leave a comment