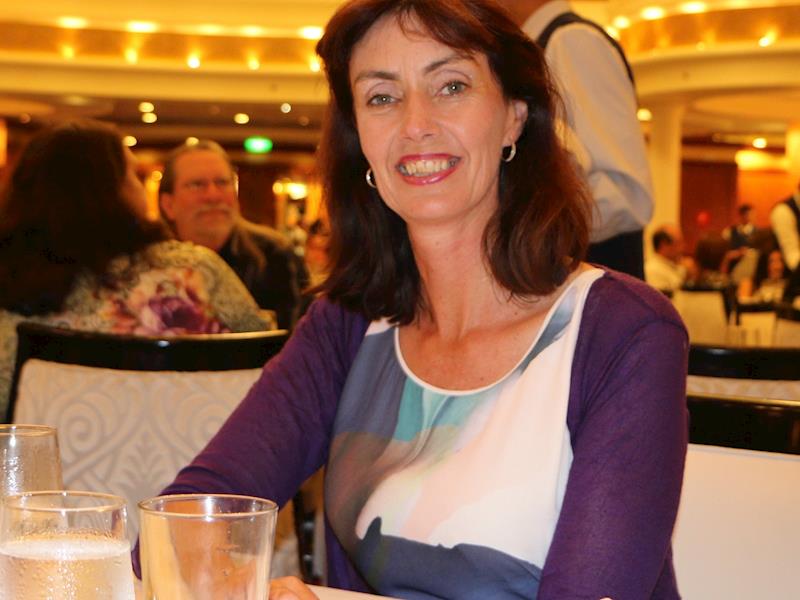 Help loving teacher fight leukaemia
Please help us to raise some funds to help with medical costs for this loving family.
Auckland
Janine Robson, known to her loving pupils as Mrs Robson, a much loved Greenhithe primary school teacher was suddenly diagnosed on the 6th of December with leukemia ( cancer of the blood and bone marrow ).
After feeling tired and lightheaded Janine was rushed from school to the emergency ward at North Shore hospital with low red blood cell count, white cell count and platelet count, and given blood transfusions to stabilize her, a short 2 hours later the family was given the devastating news of leukemia.
Garry and Renee (Janines husband and daughter) were absolutely devastated, and as well as spending the following 2 weeks in hospital all day every day, they had to very quickly come to the realisation that life was going to change, and fast. The seriousness and support needed for Janines everyday care and treatment at Auckland hospital has not allowed Garry to resume work as he has now become Janines full time carer. Between treatments, mental health support, running the home, getting fresh food daily, this is a full time job. This in itself will add major financial stress to Janine, Garry and Renee, at a time when really it should be the last thing on their minds.
As Neighbors we see Garry often and repeatedly I hear him saying he feels like their whole lives have been ripped apart, sometimes he is completely lost for words as to how to explain what they are all going through. For the last 6 months we have watched both Garry and Janine work on their garden and outdoor area, they were so excited to spend the summer in their new garden, sadly now this is not a reality. Renee on the other hand is going into her final year at school this year, obviously this isn't going to be easy with her constant worry of her mum. So we are trying, along with the fabulous staff at Greenhithe school, to do whatever we can to make this a little easier, and take a bit of pressure off.
The money raised from any donations will go towards the day to day costs the family will now incur including transport several times a week to and from Auckland hospital, parking fees, medical bills (with all the medications Janine is on these are quite high) and if possible any extra will go towards extra well researched supplements, which will hopefully give her body some extra support and increase her chances of beating this horrible disease.
The Robsons are grateful for any donation no matter how small, it all adds up and can hopefully relieve some of the pressure they are now facing.
Heres a bit of information written by Renee (Janines daughter),
Mum- ( Mrs Robson) has been diagnosed with b-cell acute lymphoblastic leukemia ( b- cell A.L.L) an aggressive and fast moving cancer. The doctors have shared that A.L.L is extremely rare in adults ( this is usually only seen in young children) and especially rare in those whom are 48 years old and in great physical condition, always seen walking her beloved dog Rex every morning before school. Mums life has been totally committed to teaching. The love of being at school, teaching hundreds of children over her passionate 26 year teaching career. Loved by all her pupils over so many years, she loved the job and particularly loved children of all backgrounds and special needs.
Because of the rarity of leukemia Mum has, and the factor of her age being 48 , A.L.L becomes more complicated and difficult to treat. her treatment plan is a variety of chemotherapy with spinal taps ( chemotherapy in her spinal cord and brain as this disease likes to hide in these places and leukemia cell residue has been found in her brain. ) Since being diagnosed, she has just finished her first 28 day cycle of chemo. With all going well and avoiding as much infections as possible, as her immune system is 0 after each cycle, she will have 3 rounds of chemotherapy with hopefully an end prospect of remission: that is the ultimate goal. Her second cycle will become more intense as she will be spending 4 out of 5 days receiving treatment. If Mum responds to treatment well and has the success of remission, she will undergo a stem cell transplant ( bone marrow transplant ) in order to hopefully stop this disease from coming back and recurring as it tends to, from a compatible donor.
This journey will be mentally and physically demanding on her. In total, the whole treatment can take up to 3 years and will have to be under consistent care after her transplant as it is a very risky process. This will mean she will potentially be having up to 3 years away from her passion of teaching as she will be unable to work. She will lose her hair and will be physically and emotionally challenged by her cancer and life saving treatments she has ahead of her, it will not be easy.
I also received a lovely email about Janine from Greenhithe School -
Janine Robson is an inspirational teacher who encourages students to challenge themselves on a daily basis. She has helped countless students grow to become capable and caring people in her time at Greenhithe School and before that at Whenuapai School. Janine is a patient, kind and nurturing teacher who is dedicated to her profession. Not only does she support students in the classroom but she also supports students in sports and other extra-curricular activities. She is a respected staff member of Greenhithe School who over the years she has worked there, has also supported both colleagues and parents. Janine has a great sense of humour and a positive attitude.
Zara Fletcher
Kathryn Wereszczynska's involvement (page creator)
Janine is a teacher at my daughters school and also my neighbour
Use of funds
the money raised will be put towards the day to day costs of transport, parking and extra supplements to help Janine beat this horrible disease, and also take a bit of financial pressure off her family.
---
Latest donations


Just show a little respect to all the teachers.

Sheryl & Paul Grinham
on 24 May 2020
Send all our love to Janine, Garry and Renee!

So sad to hear your terrible news. With your kindness and open heart, you have positively impacted so many children Janine. Especially some of the under dogs, changing their view of themselves and opening their minds to the idea that they have something to offer. No judgement, just encouragement and seeing the best in them. The kindest gift for any child. I hope you recover soon Janine.

Hope this helps a little for medical expenses for our darling family & what they are going through at this horrific time.all our love mum & dad xx
---
Who's involved?

Created by Kathryn Wereszczynska

Paying to a verified bank account of Garry Robson on behalf of Janine Robson
---
Page Moderated
The page has been checked by our team to make sure it complies with our terms and conditions.
---
Want to get in touch with Kathryn Wereszczynska?
Ask a question here
---
Any concerns?
Report this page
---
This page was created on 28 Jan 2020 and closed on 28 Jan 2021.