Pre-surgery
22 October 2021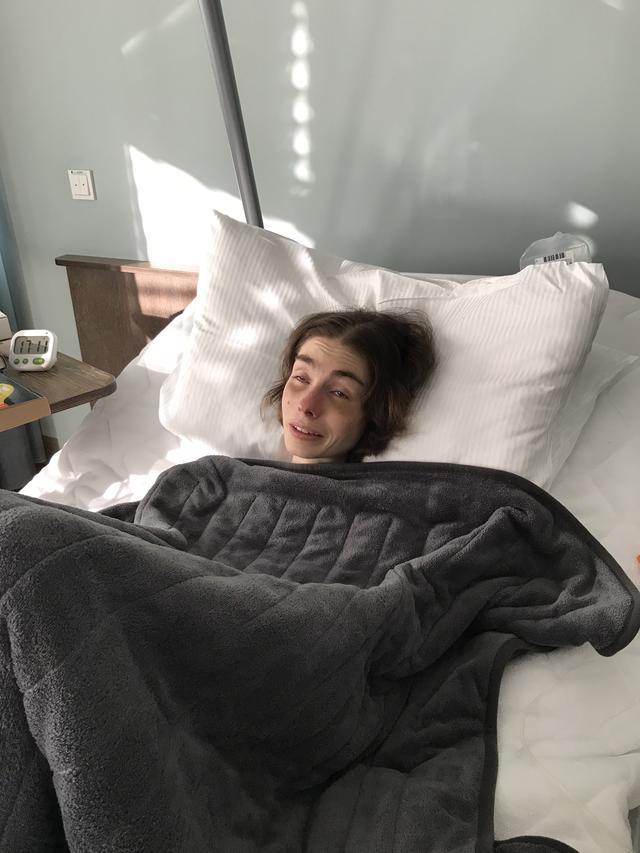 We have received the news that surgery is postponed. Millie needs to gain more weight and get stronger. We are disappointed and frustrated. It has been difficult for Millie to re gain trust with the doctors, given that she was initially told that surgery would be October 19. She is going to try a feeding tube for 4-6 weeks. There is no guarantee it will be tolerated though. If not, she will need a central PICC line which is riskier and has more associated complications.
So we are having to move to an apartment today. It's a very unsettling time for us. We have struggled with language barriers, lack of communication and cultural differences.
But Millie is nothing short of phenomenal. The pain she is enduring from median arcuate ligament syndrome compression is likened to that of stage 4 pancreatic cancer. And because of her Ehlers-Danlos syndrome she has been unable to find any pain medications that help.
She continues to be strong, brave and courageous. She is truly inspiring.
Thank you so much everyone for your kindness and generosity. We thank you from the bottom of our hearts ♥️
0 comments |
Login
to leave a comment