Saving West Coast History & Memories 18 January 2018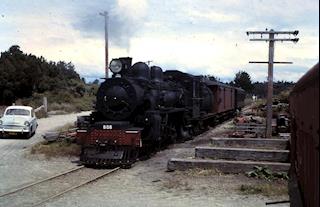 Because we are an ongoing and growing project entirely run by volunteers and gathering momentum every year,we would love money for more server space.
We are a passionate community sharing stories and knowledge about everything West Coast. We started with a massively successful Facebook page but we need a new platform that can save and share this content more reliably.
West Coast New Zealand History is a group of over 7000 individuals spread around the world. This group is interested in the history of the New Zealand West Coast and until recently have been combining information on a Facebook page.
As the group grew, we found much of the information collected was either dropping off or very difficult to find so we went in search of another web based solution. We found the product Recollect which met our community based requirements whilst keeping our information safe. Unfortunately unlike Facebook, Recollect had a price tag.
The donations received will go towards paying for the website/platform costs which include set up and ongoing support costs. We are not looking to make a profit or operate as a charity, as a group we just want to share our passion and the information we have and find it in a manner that is usable by all.
Many schools are now referring to our site as a source of historical reference plus we are receiving requests for more information from New-Zealand and overseas.
0 comments | Login to leave a comment