An Incredible Milestone and Crossroads Ahead
13 September 2021
Posted by: Salome Schlebusch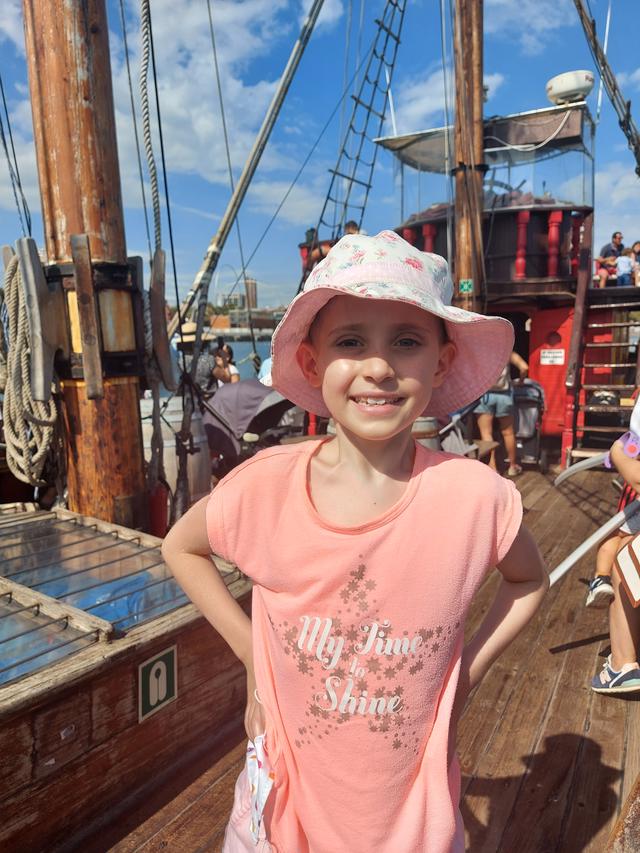 Today we reached the $600,000 milestone in donations!
We want to take this opportunity to thank you all again for your continued support and amazingly creative ways to help us fundraise for Hollie. We wouldn't be here without you, and it has helped so much to relieve the financial pressure at an incredibly difficult time. All of your donations to date have helped us pay for Hollies treatment and continue to do so as we tick off each round of immunotherapy each with a $50,000 price
tag – you are all amazing and we will be forever grateful.
We know our updates have been infrequent recently, because for want of a better word, we are in limbo waiting for a clear outline of what is next. What we do know is that the next few months are going to be key in defining our next path as a family and for Hollie.
As you are aware Hollie is currently undergoing cycles of Naxitamab immunotherapy, each one is done on a monthly cycle and after every two rounds she is fully tested to see how the cancer in her bone marrow and bones is responding. At the point of her most recent relapse, Hollie had a Curie score of 30 for cancer points in her bone marrow and bones. Considering this number had been down to 1 prior to heading over to Spain, this was disappointing.
After the first two rounds of Naxitamab the results gave her a score of 22, the doctors seem positive about her response as the majority of the cancer in her bone marrow had cleared, although spots of cancer remain in her bones. Hollie starts round 4 of Naxitamab on Monday, after this round the same tests will be repeated.
Hollie is full of energy again and the doctors seem happy with her response to the treatment. We need this to continue and for her to have reached remission after these 6 rounds. If she does, an additional 5 rounds of immunotherapy will be required to consolidate the treatment along with the recommendation to then continue with a new neuroblastoma vaccine that will be for longer term maintenance. All of these options of
course have financial implications as well as potential for extended periods for Hollie to be away from home and the family to be apart.
After pushing for more details, we are now aware that if she is not in remission after the next three cycles of treatment, we are likely to be advised to return to New Zealand for Hollie to receive treatment to keep her stable, as long as possible, and to begin palliative care at home. We know this is a devastating option to hear, but it is the reality that we are faced with at the moment, and helps explain the current difficulties we're facing.
There is so much to factor into each decision that needs to be made, it is overwhelming. Morale in Spain is low at the moment, but we are doing our best to keep our spirits up. We are missing being together with our boys, and missing New Zealand more than
ever. All we can do is take one day at a time, and deal with scenarios as they are presented to us.
Your ongoing support means so much and gets us through the tough times. We will continue to keep you updated on Hollies progress over the next couple of months, and hope that we have some good news for your soon.
Kia Kaha
Our thoughts and prayers for a good outcome are with you Holly and family.

Paul and Sharon