Navigating the Next Steps 8 June 2021
Posted by: Salome Schlebusch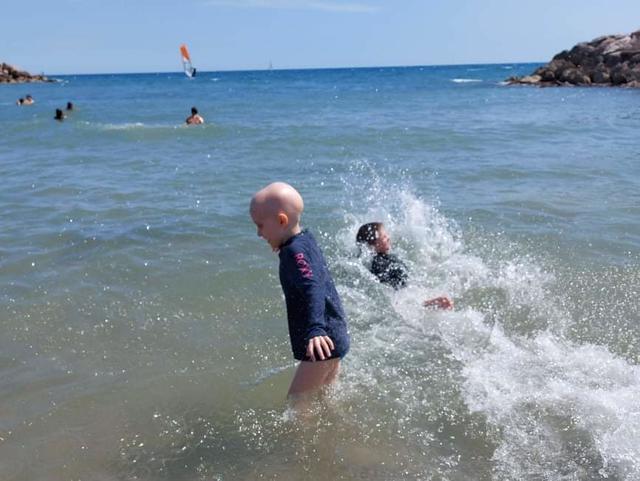 Hollie and William got to enjoy a fabulous day at the beach last weekend, before the big week ahead.
First dip in the Mediterranean wasn't too cold for this time of year, and some normal time and family fun was a rare luxury.
Hollie will complete her scans/tests this week ahead of her big review.
Every time is nerve wracking, but this one will have a rather large price tag attached to the results.
Thank goodness the family are all together for this one as the new costs apply an additional layer of stress and anxiety to the situation.
We have been told that each cycle of inmunotherapy treatment that Hollie needs will cost 28,200 Euros (47,500 NZD). She will need a minimum of 5 cycles and we will learn more as the tests over the next couple of weeks unfold.
The information on this link is alot, but will provide some additional information on this new immunotherapy treatment that Hollie needs for those interested.
https://www.sjdhospitalbarcelona.org/en/fda-approves-naxitamab-immunotherapy-treatment-against-high-risk-neuroblastoma-used-sjd-barcelona
Asking is hard, especially after all the support we have received already, but we need help to raise this level of funds with our original pot now empty at this stage from the treatment so far. 😔
Please help us get Hollie the treatment she needs. We ask you all, from the bottom of our hearts to put your fundraising hats back on and get sharing her page so we can start to chip away at the overwhelming target before us.
It means everything to us and we are forever grateful x
Please follow and share Hollies journey on her page in the link below:
0 comments | Login to leave a comment | Share this update