Jonathan Densem has inoperable brain cancer. Please help him record his songs while he still can.
Jonathan has inoperable brain cancer and a very poor prognosis. He is desperate to record his songs while he still has the energy.
My beautiful man, Jonathan Densem (47), is a singer, songwriter, actor and teacher. We have been together a wonderful 20 years and have two gorgeous boys – Otto (11, a guitarist and singer) and Caspar (7, a drummer and dancer).
Jonny has Grade 4 Glioblastoma Multiforme, which is the big kahuna of all cancers. According to his doctors the average life expectancy is 12 months – and we are 8 months into this journey already. If you Google Grade 4 Glioblastoma, you'll get the exact picture. Having said that, even his doctors admit that Jonny is not average so we are very hopeful that he will turn out to be one of those "miracle survivor" stories.
In the meantime Jonathan has three urgent wishes;
1) To record an album of his songs
2) To see his musical, King of the World, produced
3) To take his family to Broadway to see Hamilton: An American Musical
Okay 4 wishes -
4) To see the Sydney Swans win another AFL Premiership (just putting it out there!)
But of all the wishes, recording the songs is by far the most pressing. This goal is particularly important as Jonny's father, John, – who was a song writer and jazz pianist – died suddenly at the age of 47 (heart attack) without his songs ever being properly recorded. I would dearly love our small boys to have an album of their Daddy's songs.
Jonny has been an actor, singer and writer since the age of 19 when he was trained as the last apprentice actor at the Court Theatre in Christchurch. He then worked as a professional actor for 25+ years all around Australasia in productions including Jesus Christ Superstar, Miss Saigon, Les Miserables, Blood Brothers, Three Sisters, My Fair Lady, The Merchant of Venice, Funny Girl, On the Razzle, Gypsy, Blood Wedding, The Philadelphia Story, and The Wind in the Willows.
Jonny has also been the Musical Director on a number of professional shows, including the only Australasian production of William Finn's A New Brain, which is a musical about a 40 something songwriter who is struck down with a brain tumour (honestly, I'm not making this up!).
In 2009, after 16 years in Australia, we were burnt out in the Black Saturday fires (just google "Caspar Densem") so we decided to move back home to NZ where such disasters don't happen...just in time for the 2010/2011 Canterbury Earthquakes, when Jonny's teaching studio in the Christchurch Arts Centre was destroyed. (Seriously, if you put this in a movie no one would believe you!)
For the last few years Jonny has been a full time singing and piano teacher and he now has a raft of fabulous songs ready for recording. Jonny has managed to get a couple of the songs to demo level -mostly just piano with lead vocals-mixed in our little amateur home studio, but his vision for the final songs is probably best described as "the Eagles to Missy Higgins via Randy Newman". ( I have just put the demos up at www.jonathandensem.com if you would like to have a listen.) Whenever he has played his songs live the response has always been overwhelming. And time and again he is asked "So when can I buy an album of yours?"
But commercial recording is mega expensive; Just getting songs to the "final mix" stage can easily cost up to $50,000. So any help you can give would be hugely appreciated!
It would make an enormous difference to Jonny to see this long term goal complete and would at the same time create an incredibly important and lasting legacy for our two beautiful boys – two boys who don't deserve the future that's ahead of them.
Thank you so SO much,
Emma
Emma Smetham's involvement (page creator)
I am Jonathan Densem's wife and partner and the mother of his two small boys and I would dearly love him to be able to achieve his long held goal.
---
Latest update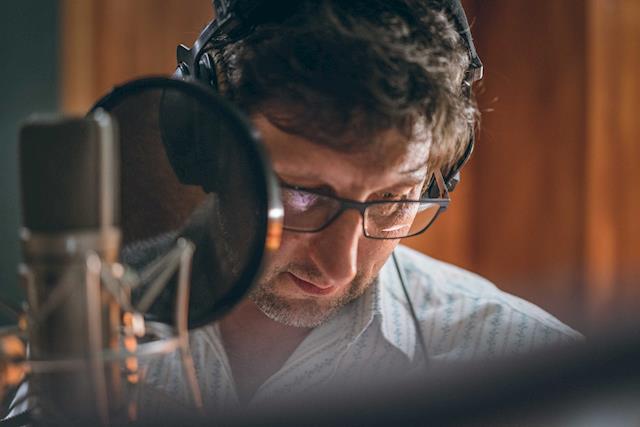 Recording continues a pace :-) 12 December 2016
Posted by: Emma Smetham
Recording at Roundhead continues a pace and is going super well. It is so much fun. It's UBER fun. Fun on steriods. Exhausting too but we'll pay that price!
I've uploaded some more photos - so check out the Gallery if you're interested.
Kind regards,
Emma
---
Latest donations

Guest Donor
on 27 May 2017

Guest Donor
on 29 Apr 2017
Hi Jonny and Emma, our hearts go out to you. Just wanted to let you know that Jesus has a message for you. Pray to God and He will show you. With love.

viki spallas
on 06 Apr 2017
I wish a miracle for you all and for music and love to always be the reason that is life as it should be......with love from a friend

Meredith Walker
on 26 Feb 2017

Guest Donor
on 15 Dec 2016
---
Who's involved?


---
Page Moderated
The page has been checked by our team to make sure it complies with our terms and conditions.
---
Gallery
---
Want to get in touch with Emma Smetham?
One question has been asked already. Check it out and
ask yours here
.
---
Any concerns?
Report this page
---
This page was created on 18 Aug 2016 and closed on 31 May 2017.