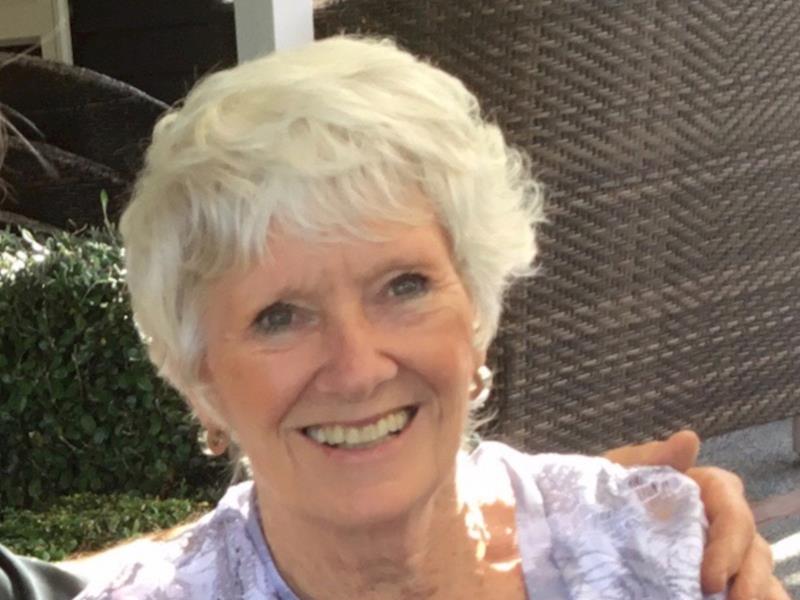 NEW Alternative Treatment, Jackie's only hope to beat MSA/C.
Jackie has MSA/ Cerebella and needs your help to fund Special Alternative Treatment. This will be a First For New Zealand.
Waikato
I am Bill Anderson. Jackie, my wife of over 38 years, was diagnosed about three and a half years ago with a very rare neurodegenerative disease called Multiple System Atrophy/Cerebella. Medical science doesn't know the cause of this debilitating disease and has not found a cure. We need your help.
The cerebellum controls all muscles in the body. Jackie's memory and cognitive ability are not affected., but her balance, speech, eye focus, and hand movements have progressively worsened. In the future, her breathing, heartbeat, and blood pressure will be affected too. Neurologists say the end for her will come in three years, if not sooner.
Specialists think Jackie's only hope of getting better is to try a new therapy. Since this therapy is very new and considered experimental, our private health insurance provider does not cover its treatments. Therefore, we need financial donations from you.
Jackie will receive a total of three treatments intravenously every two months in Matamata, New Zealand, where we live. Initially Jackie's blood serum samples, which have been collected over the past months and frozen, will be sent to a US lab for testing to be sure her body is able to accept treatment. If all continues to look good, then the first dose will be sent via special courier to Matamata. She will have multiple tests before and after each treatment to determine their effectiveness. If the tests indicate that Jackie would not benefit from continued treatments, all remaining funds from your donations will be contributed to the brain bank in Aukland, NZ.
We hope for good results from this therapy and a longer life for Jackie. Your help will make these treatments possible, and, if successful, might offer hope for others with similar neurodegenerative diseases.
Funds will be paid to a verified bank account of Bill Anderson. If you feel inclined to do so, please forward this request to others you think might be interested in our effort.
Bill Anderson's involvement (page creator)
Jackie has been my loving and caring partner over our 38 years for marriage.
I must try everything possible to make her better.
YOUR HELP TO HELP US AFFORD THES TREATMENTS IS WELCOMED.
Use of funds
Over a 5 month period, three treatments will be courier to NZ.
Each treatment will be administered in Matamata.
Multiple tests, before & after treatment will determine effectiveness.
Further treatments & special care maybe required.
Other page links
---
Latest update
New Hope! Some time this year. 7 January 2019
Posted by: Bill Anderson
No one knows how much of the previous treatments were able to cross the blood brain barrier. Some must have crossed the barrier because Jackie experienced some benefit. For the best results the stem cells need to be put where the problem is. In Jackie's case putting the stem cells in the cerebella is not possible because of the dangers associated.
Presently putting stem cell in the the spinal/brain fluid is not advised due to undesirable side effects.
Now there is work being done to modify the stem Cells so they won't cause side effecs if introduced in to the spinal fluid. The reasoning is that since the brain is bathed in the spinal fluid stem cels will surely will have access to the ailing cerebella.
Presently these cells are not available but are expected later this year.
When they become available I would like your help to give Jackie treatment with this new cells.
I will keep you updated when they become available.
Aloha,
Bill Anderson
---
Latest donations

Michael Evers
on 16 Jul 2018
Best wishes for your continued success! I know Jackie can beat this disease with the doctors medical research and Bill's support.
Bill Anderson
Dear Michael, You will be happy to know Jackie is holding on to the progress she has made so far. Since we are a part of this research with Stem Cells, Jackie will be having another MRI. This one will be Compaired with the one from when the diagnosis was made years ago. The findings will be interesting. Your contribution is really appreciated, Thank You! Bill & Jackie


Guest Donor
on 28 Jun 2018
Hi Bill. Hope this helps a little. God bless you.
Bill Anderson
Dear AR, Thank you, your help is really appreciated and needed. We really hope that the coming months show significant improvements. We will keep everyone updated. Aloha, B&J


Bill Anderson
Dear Candace and Bob, Thank You for your help. These are difficult times because we must wait. Thankfully Jackie shows small improvements.. the research lab say others have seen the most improvements 3 to 9 months after treatments. So far it has been two m9nths and a week. It is cold down here, 32F to 50F and wet. We wish we could travel home to see my Mom and offer assistance there, but travel is nearly impossible. Hope you two are well and staying cool, I understand it is very hot. Thank You, Bill and Jackie


Best wishes. Thinking of you always. Vic
Bill Anderson
Thank you Vic, Stay warm, we are staying in doors. Aloha, Bill & Jackie


Guest Donor
on 05 Jun 2018
Bill Anderson
You help is really appreciated, Than You! Regards, Bill & Jackie

---
Who's involved?
---
Page Moderated
The page has been checked by our team to make sure it complies with our terms and conditions.
---
Gallery
---
Got a question for the page owner?
3 questions have been asked already. Check them out and
ask yours here
.
---
Any concerns?
Report this page
---
This page was created on 5 Nov 2017 and closed on 30 Jun 2019.