Memorial Concert Lineup Announced
4 August 2022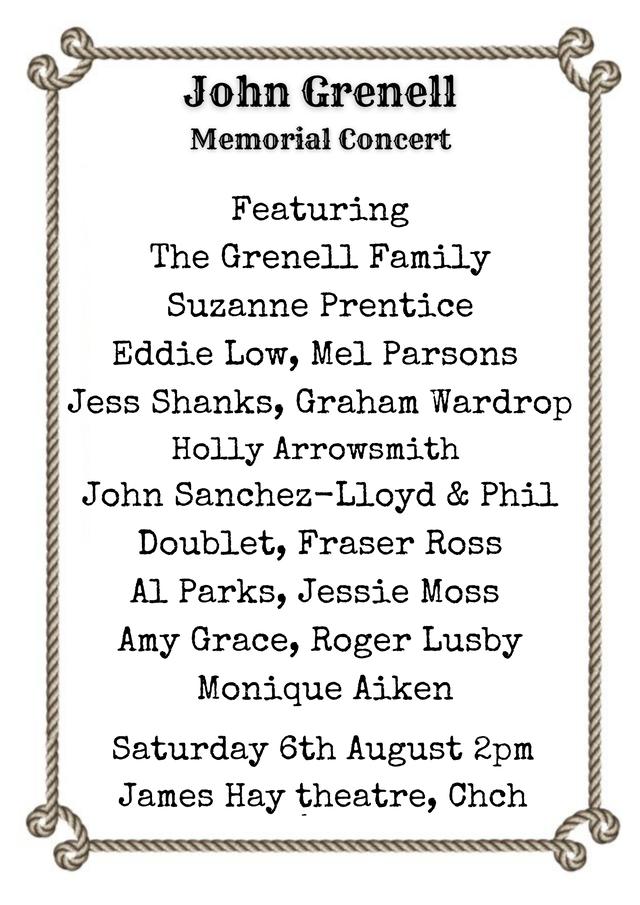 We are pleased to be able to announce the lineup for the John Grenell Memorial Concert.
Joining us onstage at the James Hay Theatre will be The Grenell Family;
Suzanne Prentice; Eddie Low; Mel Parsons; Jess Shanks; Graham Wardrop
Holly Arrowsmith; John Sanchez-Lloyd & Phil Doublet; Fraser Ross; Al Parks; Jessie Moss; Amy Grace; Roger Lusby and Monique Aiken.
We can also confirm the links for the Livestream:
https://www.facebook.com/AmiriaGrenellMusic
https://www.twitch.tv/oakleygrenell
A heartfelt thank you to everyone who has kindly donated. We can't wait to share this special event with you all and celebrate the life of John Grenell.
0 comments |
Login
to leave a comment