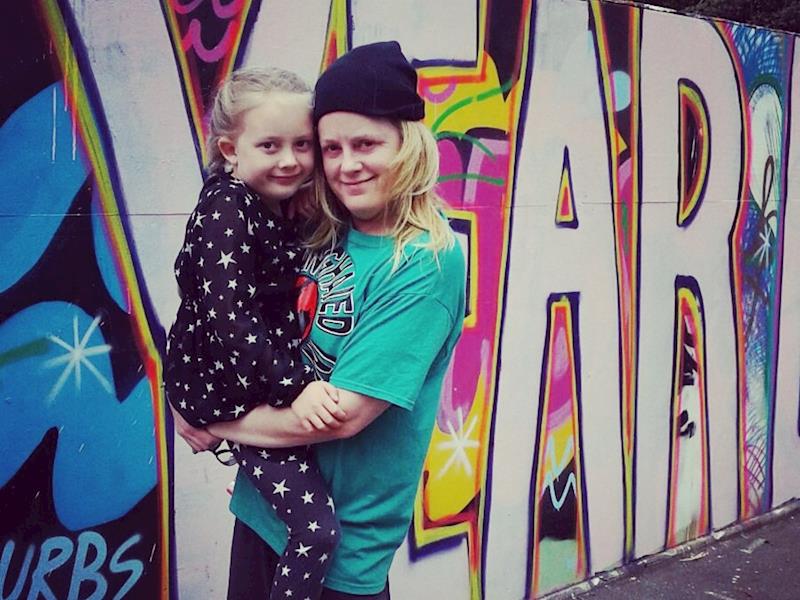 Let's help Mica get her arms working again for art and hugs!
Mica Still is a renowned artist and advocate who is currently experiencing debilitating symptoms of chronic health conditions.
Wellington
Mica Still is a much loved Wellington-based artist who has been colouring in our city with stunning murals for the last seven years. Mica is currently experiencing debilitating symptoms of chronic health conditions, so let's pitch in to get this brilliant woman and her family the help they need!
Mica the Artist
Mica Still is synonymous with bright colours, animal imagery, and rich story-telling. Over the last two decades Mica's art practice has grown from fine art into large-scale murals that can be seen across Aotearoa and the world. These bold scenes often depict wild animals in systems of support - wolves and bears standing together in resolute poses casting their view out as protectors and guardians of the space.
In the same way Mica's murals occupy and open up city spaces, Mica herself has been opening up the street art scene to women. Over the last seven years Mica has participated in festivals across New Zealand, championing women and using her platform to speak out as a health advocate. In recent years Mica has mentored Wellington artists, giving them the skills and confidence to grow their own art practice out onto the cityscape. The final piece of street art Mica completed was "The Year Of The Woman" in Aro Valley, just before her symptoms began to worsen.
Medical Situation
Mica Still has lived with and managed chronic conditions for many years. After a long journey to diagnosis for endometriosis, Mica had one ovary removed followed by a full hysterectomy four years ago. Healing from this was a difficult process after a sudden haemorrhage saw her re-admitted to hospital, so upon recovery Mica and her husband celebrated by taking their daughter on an overseas holiday. In another turn of bad luck, the travel left Mica dealing with chronic swaying sensations, and she was diagnosed with Mal de Debarquement Syndrome (MdDS) by a Neurologist.
Four months later Mica became ill with what was a suspected virus, and has been experiencing increasingly debilitating symptoms since. Mica has now been clinically diagnosed with Sjögren syndrome, and is on medication to help manage the symptoms. Unfortunately Mica is now experiencing increasing loss of strength in her arms and hands as well as nerve pain. These symptoms are spreading and have majorly impacted Mica's participation in family and community life.
Where Mica is at now
Mica is currently in the midst of a health crisis, and her complex symptoms mean she needs specialist care to reach diagnosis and then create a health management plan.
Earlier this year Mica made the decision to give up street art in order to focus on improving her health. Since then Mica has had to re-imagine her art practice so that she can continue to work, and has been completing small-scale paintings and digital work in order to support her family. However the pain and weakness in Mica's arms mean that it is a constant challenge to balance physical symptoms against creative work.
In spite of everything, Mica has continued to use her platform for health advocacy, educating and informing through her work. Mica's recent digital series 'Hope Seeker' narrates her experiences with Sjögren syndrome. A planned mini-documentary for endometriosis awareness has been put on hold until Mica is able to regain strength.
Ongoing illness has meant Mica is unable to earn a steady income through her art. The symptoms Mica experiences have directly impacted her capacity to parent, which has necessitated her partner Aaron taking time off work to look after their incredible daughter. The financial pressure this adorable family is experiencing is compounded by the increasing difficulty of completing day-to-day tasks for Mica.
But this brave family has come up with a plan! They have decided to seek further specialist advice through private doctors. In addition to appointments with a gynaecologist and rheumatologist, Mica has appointments scheduled with a neurologist and immunologist in August. Mica is also currently seeing a counsellor to help with the emotional side of dealing with chronic illness, and will seek complimentary therapies via a naturopath.
But to do all this Mica and her family need our help. So please pitch in whatever you can - every little bit counts! And share this with your friends and family so that we spread the word and help lift this little family up together. This family need our ongoing financial support to get Mica the medical help she needs.
Kirsten Van Newtown's involvement (page creator)
Mica is my friend and I love her and her family. She is a shining light for me and many others, and we want to help in any ways we can to improve the health and wellbeing of this wonderful woman and her family.
Use of funds
All funds raised will be used for ongoing specialist appointments, medical tests, and in-home assistance and support. This is all super expensive, and Mica will require ongoing support until she has a healthcare plan and symptom management plan in place.
Other page links
---
Latest update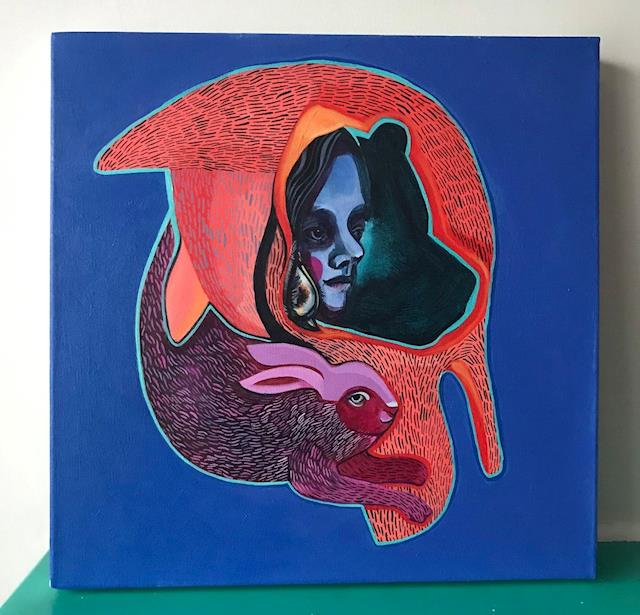 Strength We HAVE! 10 June 2019
Posted by: Kirsten Van Newtown
Kia ora everyone. I firstly want to say thank you to all who have donated to this givealittle page.
A bit of an update - I am still having major flair ups but with periods of good times. I recently have had new symptoms in my legs which had become debilitating, we discovered some thyroid issues and that has been addressed and still have mystery heart issues. I also had my two year anniversary of getting ill last month which has been a bit of a blow to think how my life has been in limbo for this whole time. I continue to have testing done. We have discovered a few things but still nothing that explains the overall picture.
You may be wondering why I am still getting tests after all this time. Well it is because I need one test before I can get another done. Also waiting times for specialists and tests can be months, doctors that go on extensive leave, doctors not talking to each other or doctors not giving you the test you need. I am not fitting a box. It has been an eye opener with our healthcare system and an exhausting journey to be my own advocate to get my care. I am grateful for the service I get but the system is so disjointed that it creates more issues then needed.
I am happy to say I am booked into my last MRI in a few weeks. And then we can get on investigating my heart issues. I am currently seeing physio for my legs and starting to see some improvements. Without these extra funds I would not have been able to see my councilor who has helps me deal with this journey and keeps my mental health in check.
The need for ongoing funds are still required and I am hoping by the end of this year all the testing and care I need will be done with. This givealittle page has honestly been a life saver with all funds going to see specialist, having scans, physio etc. When I am well enough I work really hard in the studio to keep funds coming in to pay for my extra care but because my health is never the same day by day it can be difficult for me. Your donations have lessened our family burden when I am unable to work and we are so grateful. I WANT TO GIVE YOU ALL A HUG!
Much Love, Mica and Aaron
---
Latest donations

Rufuscrann
on 30 Jun 2019
Good luck. X

Guest Donor
on 21 Jun 2019

J'adore ton travail Mica ! Tu mérites tout le soutien qu'on t'apporte ! Bises de France :)

I would like to offer my appreciation and respect for you as a woman, mother and artist, Mica! Much love.

Guest Donor
on 21 Jun 2019
Love your work :)
---
Who's involved?

Created by Kirsten Van Newtown

Paying to a verified bank account of Michelle (Mica) Still
---
Page Moderated
The page has been checked by our team to make sure it complies with our terms and conditions.
---
Gallery
---
Got a question for the page owner?
Ask one here
---
Any concerns?
Report this page
---
This page was created on 9 Jul 2018 and closed on 9 Jul 2019.