Bump in the road... 23 June 2017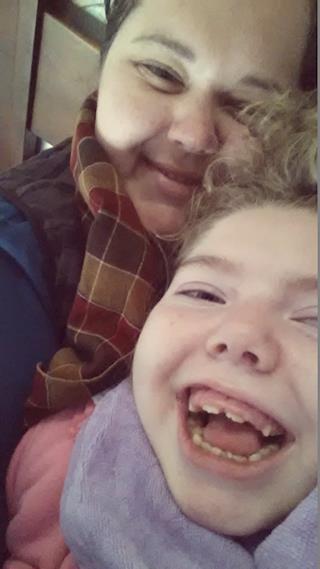 Unfortunately we have hit a bump in the road in terms of seizure control, and Mum is doing her best to get me back to a good place. I have become very sensitive to sound so school has not been something I can partake in at the moment. But I do love Mummy cuddles - like in this photo where we were hanging out - her kisses would make me laugh - they tickled!
We are not too sure why my seizures are spiking...I have grown a lot in the last wee while, my hormones could be playing up - (I am 9 after all!) or there's the possibility I am becoming immune to the strain of Sativex. 50/50 (1:1) THC and CBD.
I am unique - and don't like to make things easy!
We are going to apply to the MoH (if specialist signs off) for a cheaper 1:1 option, and if that gets signed off - the hope is to access a 20:1 CBD to THC product. We feel that this would be the ideal product to try on me - basically a strain like Haleighs Hope in the US (for those that are aware of HH).
It's not an easy road we tread...one foot in front of the other is all we can do...in the hopes that my journey will help make someone else's easier.
#needingaccesstoarangeofmedicalcannabis #hopeful
0 comments | Login to leave a comment