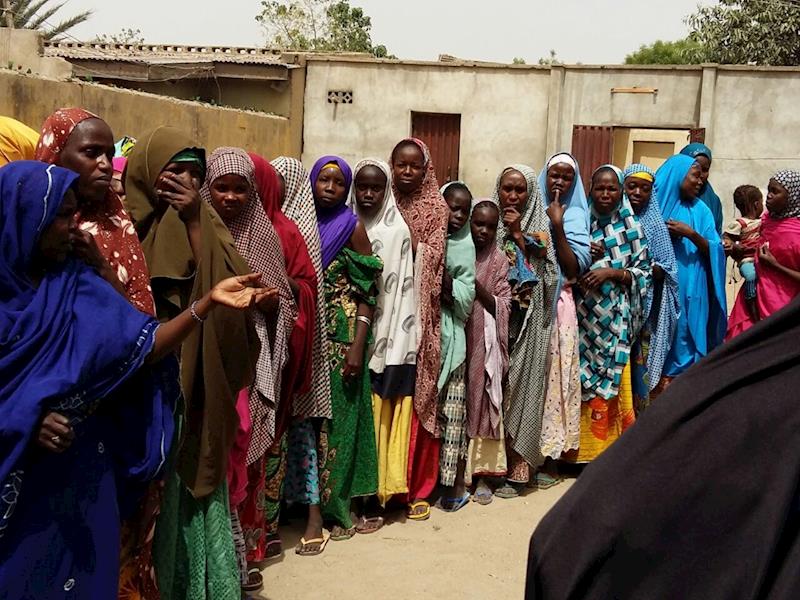 Menstrual Cups – for Boko Haram victims, Nigeria
Countless women and girls, victims of Boko Haram, lack access to sanitary items. Many use sand pads. Menstrual Cups would be life-changing.
International
At $10 per cup, your support will be the difference! Here's how ...
The Boko Haram conflict in NE Nigeria has seen a million innocent women and girls displaced. No longer having resources, many must resort to desperate measures during menstruation. New Zealand's Stop Demand founder visited the region in 2016, buying and distributing vital items (see Gallery for photos). She is returning, and is keen to take bulk supplies of Menstrual Cups for distribution. These cups, which can each last up to 10 years, will be the life-changing difference in health, dignity and hope. At $10 per cup, your Givealittle support will make a profound and practical contribution to these women and girls - a gift that will keep on giving, month after month after month. Will you help us get cups to at least 2,000 women and girls?
* * * * * * * * * * * * * * * *
Further details ...
1. BACKGROUND:
Boko Haram (Islamic State West Africa) shot to global infamy in 2014, when it kidnapped 276 Chibok schoolgirls (112 remain missing). The ongoing conflict has seen some 20,000 people killed. Over two million people, having fled homes and villages, have been displaced.
Many of the affected one million women and girls, Christians and Muslims, now live in camps for internally displaced persons (IDPs) or in 'host communities'. Once self-sufficient, many face abject poverty. Resources are scarce; money for sanitary items non-existent. Many resort to desperate, unhygienic means for their monthly menstruation including making pads from sand.
2. NEW ZEALAND CONNECTION:
In 2016, the founder of New Zealand's Stop Demand Foundation (www.stopdemand.org) which addresses rape in war/sexual slavery, Denise Ritchie, visited the region. During her visit, Kiwi-donated funds were used to buy and distribute bulk supplies of urgently-needed items for IDPs, including 15,000 sanitary pads (see Gallery). Denise is due to return to Nigeria.
3. THE PROJECT:
Stop Demand is looking to buy a bulk supply of high quality medical grade silicone Menstrual Cups to distribute to displaced women and girls affected by the ongoing Boko Haram conflict.
We are delighted to be collaborating with Kiwi supplier My Cup NZ https://www.menstrualcup.nz/ through whom we will be purchasing Kiko Menstrual Cups.
During Denise's visit, Stop Demand will work with two reputable NGOs in Abuja and Maiduguri including a medical team, to oversee the education (use and hygiene) and distribution phase. As in 2016, a New Zealand banner will be present, to let recipients know that their needs have not been forgotten by caring New Zealanders and others abroad (see Gallery).
[To read how Menstrual Cups are changing lives in another part of Africa, go to https://www.huffingtonpost.ca/sabrina-rubli/menstrual-cups-east-africa_b_6313436.html]
4. YOUR GIFT - EVERY NZ$10 BUYS A CUP:
We'd love to assist at least 2,000 women and girls ($20,000). Every $10 donated will buy one cup (and cover the 5% Givealittle service fee). Every cup donated will be 'life-changing' to a displaced woman or girl. Will you help?
[Note: Although Stop Demand has donee status, disappointingly its tax credits legally apply only to donations that benefit New Zealand/ers, not people or countries abroad.]
About us
Stop Demand works to reduce the demand that drives the global sex trade. It seeks a shift in attitudes and beliefs that underpins and sustains the trade and, relatedly, all forms of sexual violence, sexual exploitation and sexual denigration of women and children.
Use of funds
Donations will be used solely for the purchase of Menstrual Cups.
---
Latest update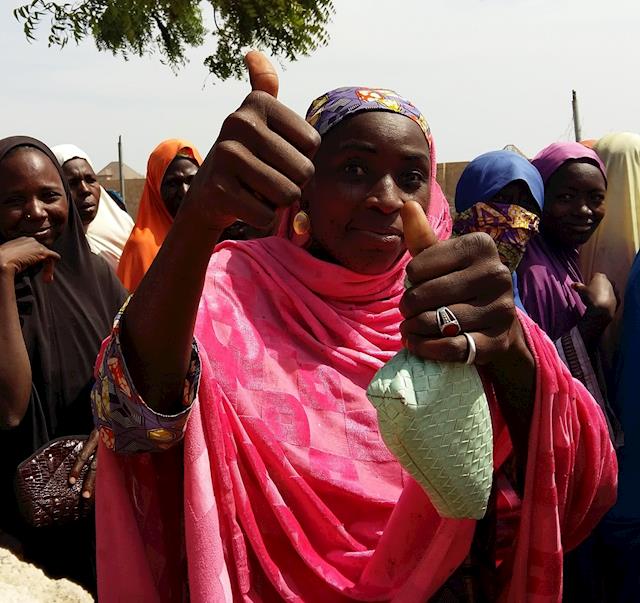 Intense last days - back to NZ - and a massive thank you 14 December 2018
This week I returned to NZ, following an intense 3 weeks after the Maiduguri cups distributions.
Doors unexpectedly opened up for me to meet further key people from different sides of the Boko Haram conflict, including: (1) an emotional visit to both families of executed midwives, Saifura and Hauwa (see Updates 7/10 & 17/10); (2) meeting the infamous "Aisha the Boko Haram huntress" - in utter contrast to my friend Aisha the BH negotiator and advocate; & (3) the off-the-radar journalist to whom Boko Haram releases their videos etc for dissemination.
Stop Demand/I was also able to play a mediating role between key stakeholders for abductees (BringBackOurGirls advocates, and families of abductees) and my friend Aisha/Mama Boko Haram of whom many have been previously suspicious/mistrusting. This included setting up an emotional meeting between the parents of still-missing Dorcas Yakubu (the youngest Chibok schoolgirl) and Aisha. My contact with all parties continues (thanks to whatsapp).
As for the menstrual cups, before leaving Maiduguri, Dr Suleiman (who featured in a short clip below, posted 8/11) reiterated his plans to be accessible to cup users for questions, follow up, etc and will report back to me over the coming months. Already feedback from women in the 9 camps visited in Abuja and Maiduguri has been that the cups are having a dramatic and positive impact on many women.
This is fantastic news - all thanks to you, the cup donors. (The accompanying photo typifies the enthusiastic thanks to New Zealand donors conveyed by many cup recipients.)
On behalf of the women, and on behalf of the Board of Stop Demand, a massive THANK YOU for getting behind this small but far-reaching campaign - and for dramatically improving, for countless months to come, the lives of some 2,000 women forced to live in unimaginably bleak conditions.
With huge appreciation, Denise Ritchie
---
Latest donations
$50

Can't thank you enough, Judy. Your support throughout this project has been outstanding. Dx Total: 1,946

$20

Les, many thanks! Cups for another 2 women/girls is hugely appreciated. Total: 1,941

$60

Another 6 cups ... stunning! Thank you SO much. Total: 1,939

$20

Wonderful to get another 2 cups - huge thanks! Total: 1,933

$10

Another cup, brilliant! Thank you so much. Total: 1,931
---
Who's involved?
---
Registered Charity
A Registered Charity has legal recognition under the Charities Act 2005.
Page Moderated
The page has been checked by our team to make sure it complies with our terms and conditions.
---
Gallery
---
Our other pages
---
Got a question for the page owner?
Ask one here
---
Any concerns?
Report this page
---
This page was created on 17 Aug 2018 and closed on 20 Oct 2018.