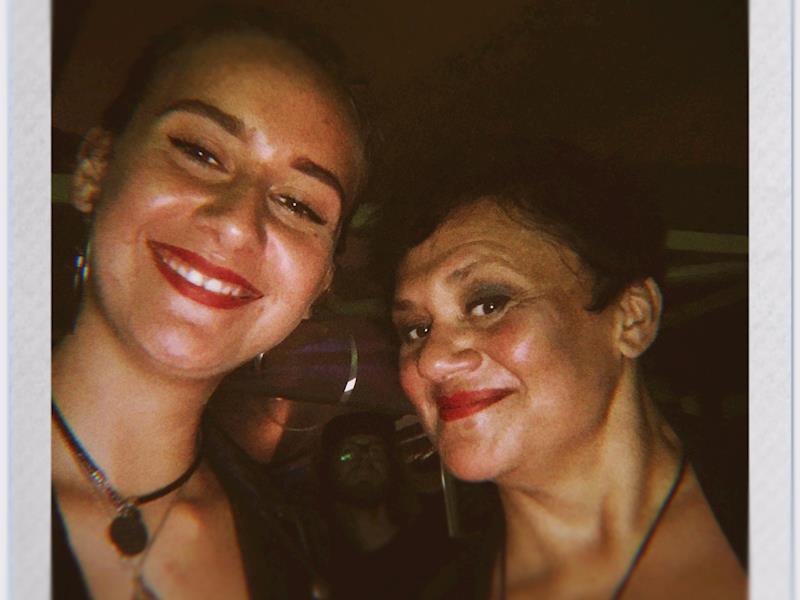 Mums Healing Mission - Myeloma Cancer 💕✨
Koha towards mums healing journey. We are saving up for an electric wheelchair, a second hand hyperbaric chamber and medication.
Auckland
Kia ora,
My name is Pianina and I was truly blessed to be given this life with my beautiful mother, Richelle Kahui-McConnell 😌🌟
In July of 2019, our lives were (rudely) interrupted by Multiple Myeloma. A type of bone marrow cancer that effects the bodies blood and bones, which is an "incurable" cancer but can be managed with pain medication, love and support. Through out the past 8 months mum has done Chemotherapy, Radiotherapy, Supplementation, Spiritual Healing and multiple sessions of Hyperbaric Chamber. My beautiful mother has been a damn champion at life too, while being the sole provider for our Whānau and she has not stopped working since.
She loves to dance, make her own words up during songs, regularly refers Troy Kingi as her boyfriend... (my dad still gets a bit jealous hehe)... her passion is healing the whenua our people come from, she smiles at strangers, has to pat every dog we walk past and has a wit that will leave you smiling after one conversation. She is my role model, my leader of love, greatest teacher and my soul sister.
She has been the strength of our family for over 22 years. Now it's time for us to be her strength, so she can heal with love and light.
While in isolation the pain in her ribs got gradually worse, her appetite started to fade and she was exhausted but determined to move. When we went into Level 3, we took her into Auckland Hospital to see what was causing all the pain. Turns out the cancer had developed and caused a few fractures in her ribs, holes in her pelvis and another cancer lesion on her spine. After a few days she started to loose mobility in both legs, and one night she tried to go to the bathroom, her legs collapsed and she broke her right leg. She was rushed for emergency surgery. A week latter and her leg has been graciously healing, with the love, support and positive energy being mums golden spine of support. She is blessed, grateful to be alive and healing constantly. Recently she has gone in for a second surgery on her left leg to support her bones.
I have no words to explain how strong and powerful her love and light is.
She is love, she is light, she is healing.
So, this koha will go towards an electric wheelchair so she can ride like the wind when she gets out of hospital after another round of chemotherapy, a second hand hyperbaric chamber so she can heal from home and her medication/ medical bills.
On behalf of my Mother, Father, Brother and Dogs - Thank you, Nga mihi nu nui.
This journey is constantly teaching us how to send gratitude to the cancer, for this precious and amazing life that we get to live. We know and trust in the higher powers of this universe, positive energy and healing. If you cannot give a koha we ask that you please send lots of love, light, and positive energy to Mum's bones and body. And to see the cancer as already gone. Life is such a miracle and when done with love and gratitude, nothing is impossible.
I have nothing but absolute and abundant gratitude, with love and light... Thank you. Nga mihi nu nui 💕
Yours truly, Pianina Kahui-McConnell ✨🌼🌞💕
Pianina Kahui-McConnell's involvement (page creator)
I am blessed to be her daughter
Use of funds
Electric wheelchair, a second hand hyperbaric chamber and medication/ medical bills.
---
Latest donations

Steve Cropp
on 13 Nov 2020
I was saddened to read what your mum and family are going through. Stay strong an positive always..... Steve

Guest Donor
on 13 Oct 2020
Kia Kaha xo

Fiona Jones
on 12 Aug 2020
Dearest Pia, richelle and family When I saw your post and what your Beautiful mother richelle is going through it broke my heart! I'm a distant relative Of The Stowers family where my mothers father Louis was your papa upa's brother. I'm thinking of you, richelle and your family during this difficult and emotional time! I ask god to watch over you all and provide you with all the strength you need! Richelle the few times we have met you Have always been so friendly and welcoming, you are one inspiring, intelligent and amazing woman! I truly wish you all the best!! God bless.. love Fiona Jones (Née Ryan) and family Xoxox

Josie Galbraith
on 07 Aug 2020
Richelle you super star! I want you to spend this on puppies and wine. I don't care if your doctors say no. You are in my thoughts very often of late- don't you be trying to send me good vibes dude, you gotta keep those fo yo'self right now 😉Biggest hugs e hoa, keep goin xxxxxxxx

---
Who's involved?


---
Page Moderated
The page has been checked by our team to make sure it complies with our terms and conditions.
---
Gallery
View full gallery
---
Want to get in touch with Pianina Kahui-McConnell?
Ask a question here
---
Any concerns?
Report this page
---
This page was created on 22 May 2020 and closed on 13 Nov 2020.