Invitation to view draft Concept Plan 23 September 2019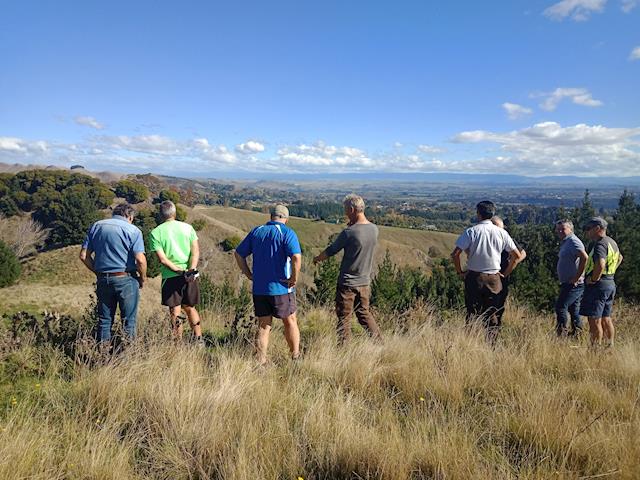 Spring is here, and change is in the air!
As a valued contributor to our One Giant Chance fundraising campaign, we would like to invite you to a special event, on this Wednesday.
Over the last few months, we have been busy planning & working with stakeholders and our project governance group, in anticipation of opening the land to the public. Exciting times!
A draft Concept Plan has been developed, integrating 4 hectares of native tree planting and 4.5 kms of track work.
We invite you to view the draft Concept Plan and Timeline. This is an opportunity to offer your feedback and ask any questions you may have.
Please join us on Wednesday 25 September at Peak House on Te Mata Peak Road. Drop in any time between 2.00pm and 6.30pm.
ALL WELCOME
Also please note that if you are unable to attend, the plans will be available to view on our website shortly after the function.
Fundraising Update
A whopping $1,250,000 was raised in order to purchase the new land (thanks to you and our incredibly generous local community!). However...much has been happening since then...
We are currently working with various Charitable Trusts to secure funding for the development & restoration of the land. The current status;
* $41,000 APPROVED (a private Charitable Trust in Auckland) - for directional and educational signage throughout the new land and existing Park
* $1,000 APPROVED (HB Foundation) - to go towards fencing
* $10,000 APPROVED of native trees (Trees That Count)
* We are also awaiting the outcome of a $250,000 application to a local Charitable Trust (decision made in early October). This will enable us to put the plans in motion. Fingers crossed!
* Further applications will be made in the coming month, for other aspects of the project.
If you are interested in contributing to the projects on the new land, please contact our Park Manager on info@tematapark.co.nz.
Ways that you could help:
* Volunteer for our community planting days
* Contribute financially
* Donate product or supplies (e.g. fencing posts, native plants, limestone, etc)
* Promote our project via your communication channels (sharing Facebook posts etc).
We appreciate your support, and hope to see you on Wednesday afternoon.
Thank you.
0 comments | Login to leave a comment