Evaluation Week 17 July 2019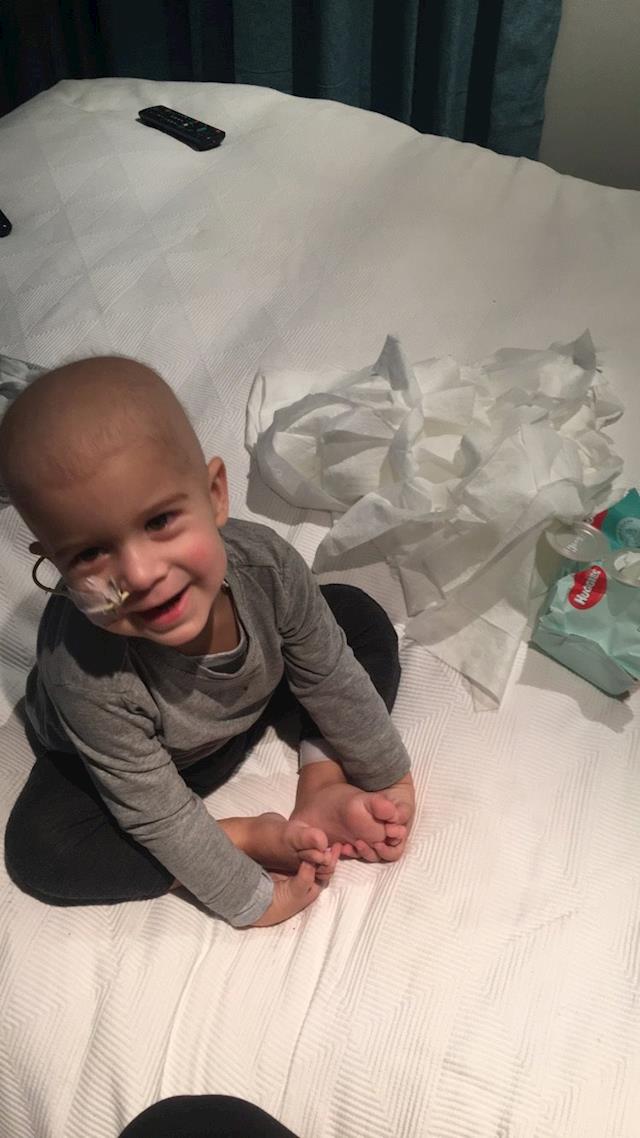 Hello lovely people,
Below is An update from my sister on how evaluation week is going - it has not been the news we had hoped for. We are very heartbroken but still fighting forward!!! So please keep Louie in mind and send your positive vibes to him or include him in your thoughts to whom ever you may pray to xxx
Louie had a CT on Monday and an MRI yesterday to see how he is responding to the chemo. Unfortunately it showed pretty significant growth. It's pretty rare for this kind of cancer not to respond to the first line treatment so the doctors have had to come up with a new plan over night. We have been admitted to starship again for the next couple of days and Louie has started a new chemo already this evening. His radiation has now been moved up and will start on Monday. That has taken the option of proton therapy completely away so we will not be travelling to America for treatment.
This is obviously not the news we thought we would be hearing this week. It's been a rough couple of days. We feel better that there's a new plan and we have to stay positive that it will work and kill this stupid thing that's taking up our babies entire abdomen now.
The doctors will be keeping a close eye on his kidneys as the new growth has started an obstruction and they are slightly dilated.
Please keep up the prayers and positive vibes or whatever you believe in.
He is still smiling and seems to be feeling ok.
Thank you again for all of the support. ❤️❤️❤️❤️
1 comment | Login to leave a comment
Hi there, I can't even imagine what you all must be going through. Just so wrong :o( I'm sure you're getting unsolicited advice left, right and centre and I'm sorry to be one of those people too but just wanted to mention that I've just finished reading two books by Dr Gundry (The Plant Paradox and The Longevity Paradox) and there is compelling information with regards to quite extreme (and surprising) dietary restrictions to help the body heal itself. I thought it couldn't hurt to let you know in case you're interested in having a look. I hope you have some good news soon. Our hearts are with you guys.