All good things come to an end!
13 June 2020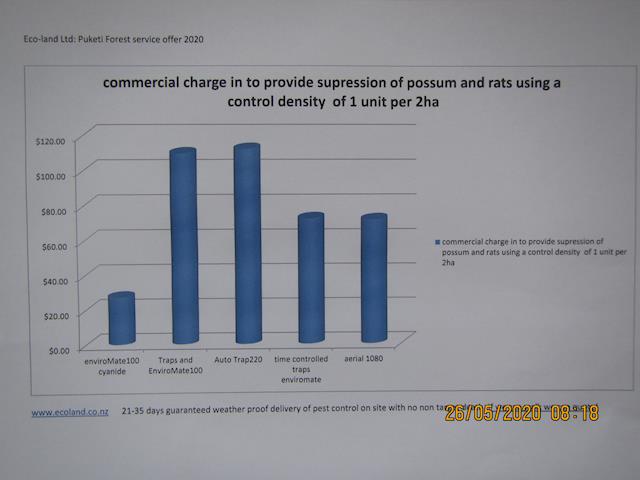 Eco-land Ltd had deployed around 200 enviroMate100 to create boundary ring to prevent reinvasion around two separate areas of around 350ha, the remainder of units beginning to work out the centre area on one side. Units were being placed at one unit per ha. At this density providing the total working area had been deployed it would have been expected to dramatically reduce possums possibly to 0% after 14 days. Ideally rats could also been controlled as part of the operation though no permission to use rat bait had been permitted.
Our objective was to successful complete our work with a good monitor result enabling DOC validation. We were recently informed by DOC that completion of our self initiated working area and DOC monitor of our work would not be used internally within the Department.
Eco-land have ceased providing further free work in Puketi Forest, as our objective has been denied by an unsupportive Department of Conservation. We have nearly removed all enviroMate 100 after each line completed its possum control cycle.
We thank those that have supported us in this journey. We have gained valuable information derived through time in motion studies across the last 12 months. We understand that a shared approach to pest control in a forest such as Puketi is required. Possums recovered for fur cover the removal cost of equipment, installation needs funding. Rats could be controlled at the same time with this last efforts use of a thin layer of fera feed over flour and cyanide confirms this management system if using rata bait will work. Rats carefully removing the fera feed but leaving flour untouched. The fera feed protecting the flour from humidity and keeping it fresh and ready for possums.
Thanks again to those that have been supportive!
Kind Regards
Shane
0 comments |
Login
to leave a comment